'There is no more relevant time than now to launch Konexo in the US'
Washington DC-based Carmen Brun outlines plans for the roll out of Eversheds Sutherland's new law offering nationally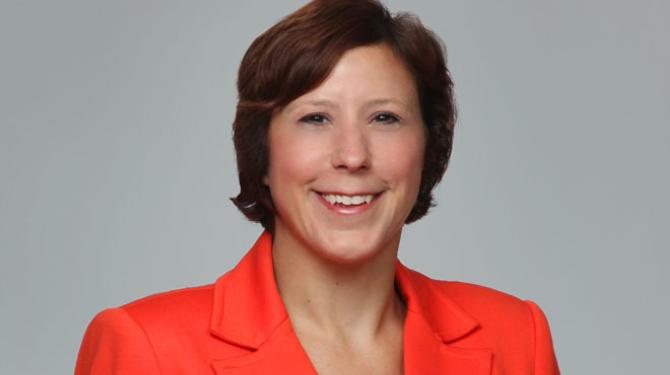 Eversheds Sutherland has turned to an experienced securities enforcement and litigation lawyer to spearhead the launch of its managed legal services business in the US.
After 14 years as a Washington DC-based counsel in the firm's litigation practice group managing cross-border investigations, Carmen Brun last week took up the role of head of Konexo US.
The move marked the official US launch of the firm's separately branded Konexo arm, which was unveiled a year ago in the UK to offer 'alternative legal and compliance services' and brought together the firm's advisory, interim resourcing and managed service offerings including its ES Consulting business.
Eversheds Sutherland co-CEO Lee Ranson described the launch as "the next step in our ambitious plans for Konexo". 
Brun said her first priority was to introduce Konexo to US clients and identify opportunities beyond Eversheds Sutherland's premium services. 
"The Konexo team's extensive experience in a wide array of legal managed services will relieve overburdened in-house teams and generate greater efficiencies, allowing our clients to focus on internal strategic-level work," she said.
"There is no more relevant time than now to launch Konexo in the US. Clients are being asked to do more with less, and Covid-19 has created more pressure. The global pandemic has accelerated the need to manage in-house budgets and resources." 
Brun turned to law after working more than 12 years with InterContinental Hotels Group serving as general manager of hotels across the US. Immediately before law school, she was general manager of the former Crowne Plaza at the United Nations in New York City.
That previous experience working outside the law may help explain her willingness to take up the new strategic role at Konexo as well as her suitability for the post.
Konexo has around 300 staff, of which half are contractors. This week it took on the Eversheds Sutherland's UK Branding Group, an eight-strong trademark and design portfolio management team. 
Brun said Konexo would draw together teams to work on specific projects, with a "bench" consisting of staff, contractors and Eversheds Sutherland's 1,000-plus lawyers, paralegals and project managers. 
At the time of its launch, Konexo was generating about £40m in revenue, the income of its constituent parts pre-launch having grown by 38% in the 2018/19 financial year. It is working to a five-year plan to increase its revenue to £100m.
There are also plans for it to be registered as an alternative business structure (ABS) in the UK and come under the regulation of the UK's Financial Conduct Authority, 
Last year, Konexo branched out from its UK base to open offices in Singapore and Kuala Lumpur focusing on interim legal resourcing and managed legal services respectively. The US launch is the latest stage of its journey.
"We work hard to be where our clients need us to be and to provide what they need us to provide," said Mark Wasserman, Eversheds Sutherland's other co-CEO,  "and that's apparent in the moves we are making to grow and refine our service offerings in the US and globally."
Further reading on new law:
New law leader Elevate signs up Hogan Lovells' head of innovation — Stephen Allen cites 'irresistible' role as he joins Los Angeles-based consulting, technology and services company
Deloitte steps up legal push with hire of Luminance chief executive — Emily Foges is tasked with developing new services for accountancy giant's legal arm
BCLP Cubed strikes partnership with Siemens' app development platform Mendix — Tie-up allows BCLP to build rapid tech solutions for in-house teams to support high-volume work
Ashurst hires from Deloitte to launch Australia consulting arm
Linklaters groups new law services into 400-strong legal operations arm
Sharp rise in number of UK lawyers working in virtual law firms, research finds
New law pioneer Axiom acquires legal resourcing rival Bliss Lawyers
Kennedys unveils AI-powered claims management services spin-off
Eversheds Sutherland's new law arm dispenses with 'ego' to collaborate on LIBOR advice
Lawyers on Demand takes advantage of new rules to launch UK 'challenger law firm'