Apple, Google GCs among LCLD members making public diversity pledges
Promises are part of the Leadership Council on Legal Diversity's Leaders at the Front campaign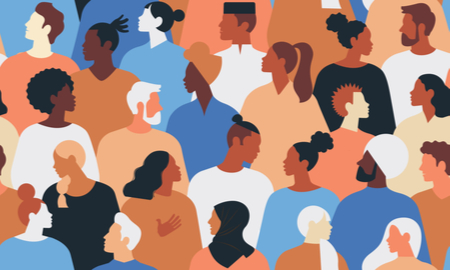 Almost 400 law firms and large corporations in the US including Google and Apple have made a public pledge detailing the steps they will take to improve diversity, equity and inclusion in the legal profession. 
Some 93% of the Leadership Council on Legal Diversity's (LCLD) members have made the pledge, with the LCLD working with the remaining 7% to complete their pledges as soon as possible. The pledges are part of the council's Leaders at the Front campaign, which aims to make the legal profession as diverse as the wider society it represents by encouraging legal leaders to push for change.
Robert Grey, president of LCLD, said: "While there is still much work to be done, our member organisations, through the actions they are taking, are showing each and every day just how important these issues are."
Key areas of focus include succession planning, sponsorship and collaboration between managing partners and general counsel.
Ellen Dwyer, chair of the LCLD board and chair of Crowell & Moring's executive committee, said: "The success of the Leaders at the Front campaign reflects the tremendous commitment of our members to eradicating the systemic barriers that have stalled the advancement of diverse talent within our law firms and companies. Our necessary focus now is on executing on those commitments."
Dwyer has pledged to develop and implement partner succession plans to include diverse lawyers in client relationship teams who will eventually take over that client relationship.
Other pledges include Google GC Halimah DeLaine Prado's commitment to build equitable practices into the legal department's culture; Cisco chief legal officer Dev Stahlkopf's pledge to improve representation of diverse lawyers internally and among outside counsel; and Accenture GC Joel Unruch's promise to bolster internal accountability and transparency.
Apple GC Kate Adams said the Cupertino-based company will increase the number of leaders and managers from underrepresented communities.
The LCLD said the next phase of the campaign will be to help members implement their strategic plans through action-oriented workshops and supporting activities.
Last month, German chemicals company BASF outlined plans to boost diversity levels among its panel firms globally following the success of a North America-focused pilot that was launched in 2016. BASF panel firms must commit to increasing the number of lawyers with diverse backgrounds while also demonstrating commitment to retaining and promoting diverse lawyers.