Around the house: a major GC hire in Finland as a scandal-hit Houston refiner steps up compliance
The arrival of a new GC at Nokian Tyres and a new role for a veteran oil company lawyer feature in this week's moves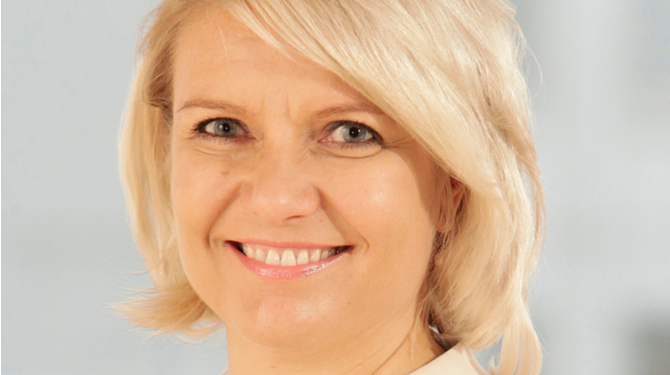 Jaana Klinga (pictured) has been appointed general counsel at Finland's Nokian Tyres. She is joining the winter tyres manufacturer from PwC Finland, where she was a partner and general counsel with responsibility of the firm's legal, risk management and compliance matters. Klinga will report to CFO Teemu Kangas-Kärki and serve as secretary to the group management team and board of directors. She holds a masters of law from the University of Helsinki and possesses a 'broad experience of leading roles in international listed companies' legal functions', according to Nokian Tyres. Klinga's arrival comes shortly after the company celebrated the opening of its first US factory in Dayton, Ohio, which will have an annual capacity of four million tyres by 2023. In December 2018, the company appointed Betsy Phillips as its first US-based associate general counsel, with a remit to oversee its expanding US operations.
Jack Lynch has been promoted to chief compliance and ethics officer at Citgo Petroleum with a brief to ramp up the Houston refiner's compliance in the wake of a corruption scandal. Lynch, who retains his responsibilities as VP of legal and government affairs, will report directly to CEO Carlos Jordá and the audit committee of the board of directors. His appointment follows a review by the Houston-based company of its compliance function after a Miami executive admitted to handing out bribes to win contracts from Petroleos de Venezuela, Venezuela's state-owned oil company. "As a board, we have made strong corporate governance a critical cornerstone of our mandate," said Citgo Petroleum's chair, Luisa Palacios. "Jack's knowledge of the complex compliance landscape, in addition to his impressive track record, is a tremendous benefit to the company's operations and employees." Lynch's career includes 17 years at BP, where he served as deputy group general counsel, and 16 years at Squire Patton Boggs, where he was a commercial law trial partner.
Barrister Suella Braverman has been appointed as the UK's attorney general, the most senior government legal role. She has taken over from Geoffrey Cox QC, who played a prominent role last year during the heated parliamentary debates over Brexit that preceded December's general election. Braverman, formerly Brexit minister, was a critic of the UK Supreme Court's decision in September to strike down Prime Minister Boris Johnson's suspension of parliament. Her appointment is being interpreted as a sign Johnson is preparing a bid curb the judiciary's ability to overrule executive decisions.
Chad Mizelle has been appointed acting general counsel for the Department of Homeland Security just seven years after graduating from Cornell Law School. Mizelle is 'viewed as an ally of senior White House policy adviser and immigration hardliner Stephen Miller', according to CNN. He was formerly acting chief of staff at the department and takes over from Joseph B. Maher, who was himself appointed interim general counsel following the dismissal of John Mitnick in September 2019. Mizelle's meteoric rise saw him serve as counsel to the deputy attorney general in 2018 and associate counsel to President Donald Trump in 2019. He takes charge of a department boasting 2,500 attorneys. 
Seattle-based SaaS company PayScale has hired Kristin Boraas as its new general counsel. Founded in 2002, PayScale is a software and data company which manages personnel compensation for employers and provides individuals with free reports on their market worth if they provide their job profiles and salary information. Boraas takes over PayScale's legal department as the company seeks to trigger rapid growth through the development of new compensation solutions. PayScale CEO Scott Torrey said: "Her practical approach and ability to put our business goals first will be key as we enter additional markets and forge new partnerships across the industry". Boraas makes the move from Tableau where she managed a team of 20 as senior director, corporate legal, according to her LinkedIn profile. She said: "Legal teams do their best work when they deeply understand the company's goals and challenges. I aim to create a legal department that can effectively address business issues as they arise so PayScale can more easily bring its innovative compensation solutions to new markets."
Marcus Hartmann is to replace Bill Myers as general counsel at Carrols Restaurant Group, which operates the Popeyes and Burger King chains. Chairman and CEO Danial Accordinowho said: "We are excited for Markus to be joining us as we strengthen Carrols' foundation of operating two world-class brands with significant scale advantages and execute on growth opportunities across our multiple attractive markets." Hartmann's career spans three decades: most recently, he was VP for technical compliance at Mercedes-Benz research and development North America. He has also held in-house roles at Sandoz, Aspen Dental, Hand Held Products, GE Capital and Proctor & Gamble. Myers' tenure spanned 19 years, eight of them as GC. He will stay on at the Syracuse-based company in a transitionary role for an unspecified period.
Annie Galarneau has been appointed general counsel at Targray Technology International, a Canadian multinational materials distributor. Galarneau will take up her new role at the company's Montreal HQ and will be responsible for all legal, compliance and governance initiatives associated with the company, which has operations throughout North America, Europe and Asia. She will also serve as a member of Targray's advisory board and senior management team. 
Chetan Chopra has been recruited by FlipKart to be assistant general counsel. FlipKart is an Indian e-commerce company based in Bengaluru with revenues of US$ 6.3bn. Chopra has previously held senior legal roles at ride-hailing app Ola, PepsiCo and, most recently, United Breweries, India's largest brewery, where he was head of legal. He will report to FlipKart GC Bijoya Roy.