Ashurst forges 'unique' alliance with Australian consultancy to target climate change advice
Combined offering with engineering and advisory company Aurecon to offer integrated risk consulting, technical and legal expertise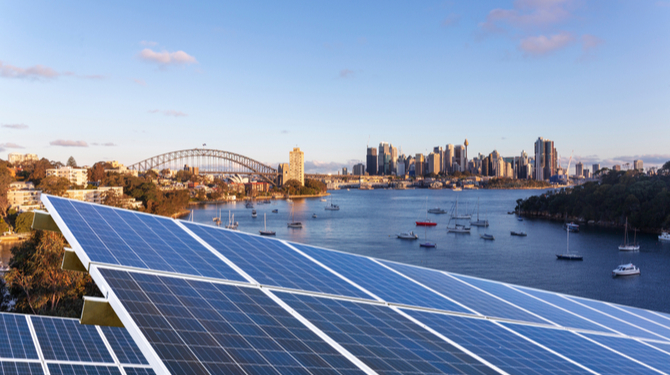 Top 20 UK law firm Ashurst has formed an alliance with Aurecon, an Australian company offering design, engineering and advisory services.  
The alliance, which both firms believe to be an industry first, will offer integrated risk consulting, technical and legal expertise for clients facing a range of challenges including the transition to net zero.
Both firms already offer advice covering sustainability and climate change issues, Ashurst through its consultancy arm, which it launched last year in Australia.  
Ashurst's global CEO, Paul Jenkins, said the alliance was a response to demand for end-to-end expert advice, that might also cross business lines and territories, and include both compliance and ambition for a future ready state.
"Today's organisations are looking to create solutions from multiple expert perspectives, rather than generalist templates," he said. "Clients are accelerating their sustainability efforts as we all move towards a low carbon future and, with Aurecon, we will provide them with solutions in what is a complex landscape."
------------
Read GLP's ESG and the law timeline
------
Aurecon CEO, William Cox, said that combining the offers of both firms was a game changer that delivered a compelling alternative to a generalist approach.
"Growing public and investor expectations on climate change, alongside tightening regulatory requirements, are putting the transition to net zero high on the strategic risk agenda for boards of asset-intensive organisations," he said, adding: "Clients are actively seeking solutions to pressing climate change risks. The alliance with Ashurst will disrupt business-as-usual thinking about how to solve complex problems at the intersection of asset and legal risk exposure."
Aurecon believes the alliance will be in a unique position to meet client demand for end-to-end advice on climate transition risk, which is likely to increase following the COP26 Climate Change Conference.
"Climate change is a challenge the scale of which we, as a society, have never faced before. We know that advising clients on their net zero journeys requires more collaboration, not less, which is why the alliance with Ashurst is built on shared methodology and values," said Aurecon advisory group managing principal Julian Dolby.
Ashurst has been busily growing its consultancy arm since its launch, adding five new partners including Deloitte's former global leader of cyber and strategic risk, Sid Maharaj, in March.
The firm's risk advisory practice, which along with the board advisory group makes up its consultancy offering, was launched last June and now has more than 80 professionals. Practice head Philip Hardy, who joined in March last year after more than a decade at Deloitte, said it has advised clients on risk management in areas including regulatory, cyber, technology and workplace predominantly across banking and financial services.
"A focus on sustainability, transitioning to a lower carbon economy and the growing importance of social license issues for investors and employees as well as customers is now driving the importance of managing these risks, for private and public sector leaders across all sectors," Hardy said.