Baker McKenzie sends London staff home over coronavirus scare as listed UK law firm shares fall
Staff at flagship office told to work from home while virus impacts value of listed firms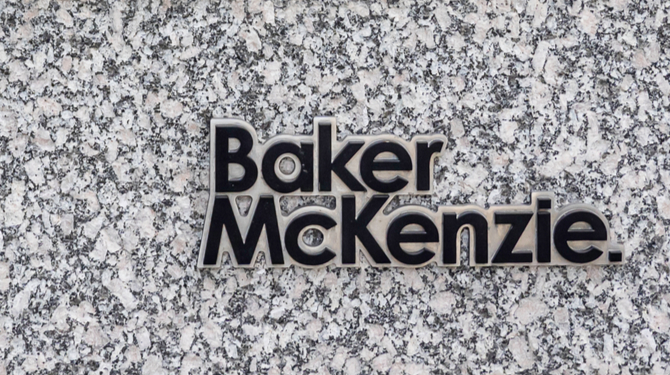 Baker McKenzie has closed its London office due to a potential coronavirus case as law firms across the globe brace themselves for the financial impact of the outbreak and implement contingency plans to mitigate its effects.
News of the closure came as The Law Society Gazette reported that shares of stockmarket-listed law firms had plunged in recent days.
A spokesperson for Bakers said all the London office's employees had been asked to work from home "for the time being" as it took "precautionary measures in response to a potential case of the COVID-19".
"We have a well-established agile working programme - including technology and IT systems for home working - which allows us to take these precautionary measures without impacting our client service delivery," the spokesperson added.
"We continue to closely monitor the situation and are following the advice and guidance issued by the Government and Public Health England." 
The firm said all its other offices were functioning with appropriate home working measures in place in areas affected by the virus.
According to news site Roll On Friday, which first revealed the closure, the office was closed on Thursday after and the firm's 1,000-plus staff sent home after an employee reported feeling unwell having returned from Italy,
Also sent home this week, due to a similar scare, were the in-house lawyers based at Chevron's Canary Wharf office – according to the Solicitors Regulation Authority, there are 13 solicitors registered as using it as their base.
Meanwhile, Linklaters is requiring staff returning from affected zones to work from home for 14-days.
A spokesperson said: "In line with other firms and businesses, we have asked people who have recently travelled to mainland China or affected areas, in addition to the northern Italy regions of Lombardy and Veneto, either on business or leisure, to work from home for 14 days. We are monitoring the situation closely and adjusting guidance and support for our people as it evolves."
And, as stock markets continued to fall across the world, The Law Society Gazette reported that the value of listed law firms had been impacted: affected firms included Gateley, which had lost 16% of its value over the last week, and DWF, whose share price had fallen by 5%.