Barber Ranen rebrands after name partners resign over sexist, racist emails
Firm launched last month by former Lewis Brisbois partners renamed Daugherty Lordan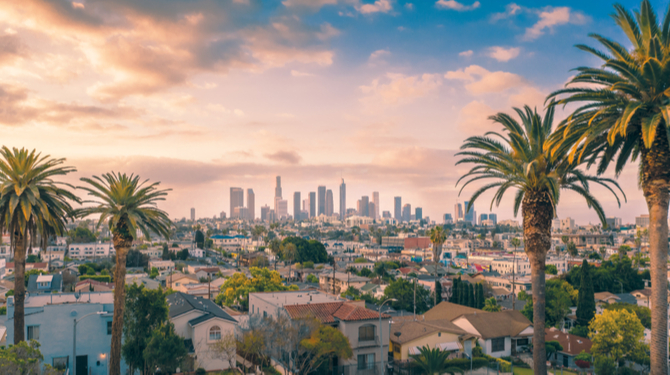 The firm launched last month by ex-Lewis Brisbois lawyers has rebranded as Daugherty Lordan after original name partners John Barber and Jeff Ranen resigned following the publication of a tranche of racist, sexist and homophobic emails they wrote to each other while at the former firm.   
Founding partner Melissa Daugherty and San Francisco managing partner Joseph Lordan will lead the new operation, having left Lewis Brisbois last month alongside Barber, Ranen and more than 100 other lawyers to set up the firm that was briefly known as Barber Ranen. 
Tim Graves, who left Lewis Brisbois in 2020 after more than 30 years and was CEO at Barber Ranen, has remained in place at the new firm according to his LinkedIn bio. 
A spokesperson for the new firm told American Lawyer that Daugherty and Lordan are "long time colleagues who have agreed to represent our firm into the future", adding that 60% of the firm's lawyers are women. 
The emails that led to Barber's and Ranen's resignation first surfaced in The New York Post on 3 June after they were released by Lewis Brisbois. Other media outlets, including the ABA Journal and the Forward, which covers issues of note for the Jewish community, published copies of the emails two days later. 
Stretching back to 2008, the emails were exchanged between Barber, 55 and Ranen, 45, and repeatedly used highly offensive language with reference to women, ethnic minority groups and LGBTQ people. They had been redacted to protect client confidentiality. 
Zach Olsen of Infinite Global told Global Legal Post that the emails were "about as bad as it gets" in terms of negative publicity. 
"You don't often see this level of misogynistic, racist and antisemitic content because people - even horrible people - know better than to put things in writing", he said. "The timing of it all, not just for John Barber and Jeff Ranen, but for the dozens of attorneys and staff who followed them to start the new firm, is atrocious."
Lewis Brisbois, which reported $703m in gross revenue last year – putting it at number 70 in the latest Am Law 100 – said in a statement that it had launched an investigation into the pair following their departure after a member of its management committee received an anonymous complaint. 
"In keeping with our firm's policies and our responsibility to our personnel, an investigation was undertaken and the firm was shocked to find dozens of emails between John Barber and Jeff Ranen containing highly inappropriate and offensive content," the firm said. 
"Though we are continuing to conduct a broader review of Barber and Ranen's behavior at the firm, including a full review of their correspondence – as well as interviewing other employees who interacted with the pair – because the lawyers in question are no longer with the firm, we are taking no disciplinary action at this time," it added. 
The pair had collectively spent more than 45 years at Lewis Brisbois before defecting in May, with Barber telling Above the Law that their rationale for leaving was to "build something that's reflective of our values and our beliefs." 
"We wanted to lead with empathy, collaboration and compassion, to do it our way and not have any baggage," Ranen told the Los Angeles Business Journal in May. 
On Monday, Barber and Ranen resigned from the firm they had founded just a month before after the firm requested they stand down. The pair released a statement - published in full by Original Jurisdiction - saying they were "deeply sorry" for the "sentiments expressed in the emails recently released by our former law firm".
"We are resigning from Barber Ranen effective immediately in order to allow our friends and colleagues to continue on without the cloud of our conduct hanging over them," the statement continued, adding that Barber and Ranen would "take time away to explore the ways in which we can most effectively demonstrate our contrition."