Chicago private client boutique hires 11 BCLP partners in bid to build national practice   
US departures to Harrison & Held follow series of exits from transatlantic firm's London team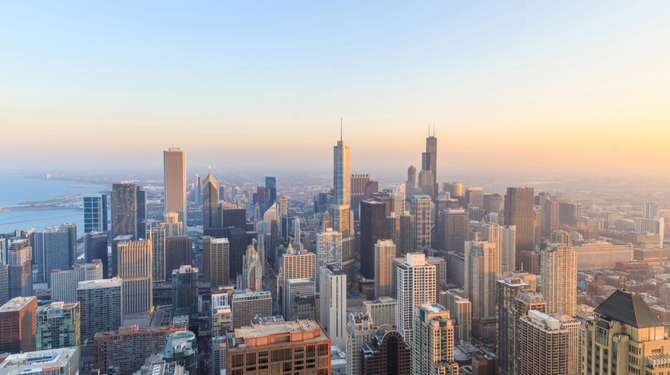 US trust and estates boutique Harrison & Held has secured 11 private client partners from Bryan Cave Leighton Paisner (BCLP) in a move that sees it open offices in Atlanta, Denver, St Louis and Edwardsville as it looks to build a national practice. 
The deal also hands the Chicago-based firm international expertise – one of the new partners, Dyke Arboneaux, was based out of BCLP's London office and is listed as an international partner at her new firm, although she has moved back to the US and there are no plans to set up an office in the UK.
The hires are also significant in that they represent the latest set of departures from BCLP's private client practice, which was cited as a key strategic strength when the firm was formed in 2018 on the merger between St. Louis firm Bryan Cave and London's Berwin Leighton Paisner (BLP). 
Harrison & Held's US hires follow on from the arrival of partner Michael Bland from BCLP back in December 2020.  
Joining Bland are partners Kimberly Civins, Brent Howard, Tiffany McKenzie, Linsey Glosier, Stephanie Moll Kriegel, Stephen Daiker, Steve Dawson, Jarriot Rook, Alan Singer as well as Arboneaux, who specialises in the cross-border aspects of US tax matters as well as international asset structuring and succession planning. One counsel and one associate are also moving across.
Founding partner Louis Harrison told Reuters: "Because of people's change of domicile these days, it's incredibly important to be national in your estate-planning practice. This is our drive to create, really, the only nation estate planning practice in the US." 
Kriegel, who is based in the new Denver office, said the team was attracted by their new firm's US expansion plans. "In the US, each state has its own laws and taxes and it is really useful to have colleagues who qualified to practise in those jurisdictions," she added.
The hires boost the attorney count at the firm, which was founded in 2012, to more than 60. It already has offices in Naples, Springfield and Boulder, sitting alongside its Chicago headquarters. 
The US departures from BCLP's private client team follow a string of exits from its London office that include those of former BCLP private client co-head Damian Bloom and fellow partner Simon Phelps to Taylor Wessing in London last November. They were followed by a further 11 BCLP lawyers in January. 
In the same month, Hong Kong-based head of asset protection Marcus Dearle joined London family law boutique Miles Preston & Co. 
Other London firms to take on private client partners from BCLP since the merger include Maurice Turnor Garnder, which brought on partner duo Rupert Ticehurst and Paul Whitehead in 2019. Farrer & Co added Georgina James in January 2020, while Payne Hicks Beach hired Martin Paisner in May last year.  
BCLP's website currently lists 19 private client partners as part of a team of 44 practitioners, 14 of whom are based in the US. The remaining partners are split between London (3), Moscow (2) and Abu Dhabi (1).