Clifford Chance appoints global co-heads of client and market development
Mike Kachel and Micol Scabbia take on the roles in New York and Milan respectively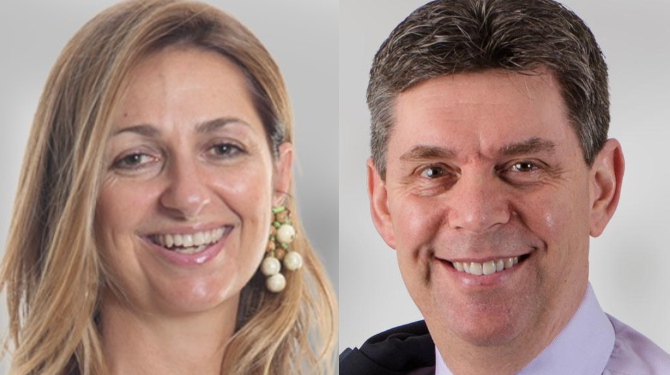 Clifford Chance has refreshed its executive committee with the appointments of Mike Kachel and Micol Scabbia as global co-heads of client and market development in New York and Milan respectively. 
Kachel and Scabbia are set to take on the global leadership role a year after former client and market development head Lynette Williams retired. The duo have been managing their regional teams while acting as global co-heads on an interim basis since Williams stepped down last August. 
As co-heads of the UK firm's client and market development, Kachel and Scabbia will be responsible for Clifford Chance's team of 150 business professionals dotted across its office network spanning Europe, Africa, the Middle East, Asia Pacific and the Americas. 
The firm said the regional leadership roles being vacated by Kachel and Scabbia's promotions are expected to be filled before the end of the year. 
Kachel, who joined the Clifford Chance in 2008 as director of public relations and communications for the Americas and later became director of business development and marketing for the region, previously held leadership roles at four of General Electric's businesses as well as insurance company Genworth Financial and New York professional services firm Marsh McLennan. 
Scabbia, meanwhile, has been with the firm for just shy of two decades, including six years as the its Italy general manager and the lead business development director for continental Europe, according to her Linkedin profile. Before moving to Clifford Chance in 2003, she worked at consulting firms Cohn & Wolfe, Andersen and Deloitte. 
Matthew Layton, Clifford Chance's global managing partner, said: "In addition to being proven marketing and business development leaders, [Kachel and Scabbia] are strong advisors to the business who have been instrumental to the development of our successful European and Americas strategies." 
He added: "Micol and Mike are well known to our partners and senior CMD colleagues across the firm and widely respected for delivering guidance that has benefited a large percentage of our global network."
Other recent developments by the firm include  the founding of its environmental, social and governance task force led by senior partner Jeroen Ouwehand in November, as well as its establishment of a research and development hub dedicated to accelerating the development of digital products for its employees and clients.
Earlier this year, Clifford Chance added to the City's bumper crop of financial results, reporting a 9% increase in its profit per equity partner (PEP) and a 1% rise in revenue to £1.83bn in the financial year ending 30 April.