Corporates fail to manage business travel share economy risks
Companies could find themselves liable if they fail to understand the risks of business travel through new economy companies such as Uber and Airbnb.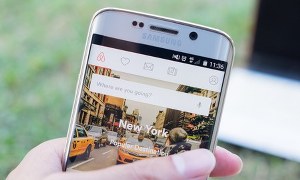 Companies need to waken up to the danges of using services such as Uber and Airbnb for business travel. Medical and security company International SOS has found that as many as 75 per cent  of businesses do not have clear policies in place for staff using such services. Meanwhile, an organisation's exposure is likely to increase, with almost half of respondents anticipating their use of shared transport services will grow.
Shared economy 
The report reveals that two in five travellers use services like Uber and Airbnb when travelling internationally for business, 40 per cent of travellers reported they do not know whether their organisation considers such services to be 'safe' and 75 per cent  of organisations lack policies or procedures for using these services during international business travel. In addition, more than half of the respondents didn't know whether their organisation had considered the legality of sharing services in certain countries. 
Risks and challenges
The report, 'Share Economy for Business Travel', includes interviews with travel, legal and security experts about the implications of services like Uber and Airbnb as suitable options in an organisation's travel policy. Both Airbnb and Uber have dedicated business travel solutions. Tim Daniel, Executive Vice President at International SOS, said: 'While there are many benefits to using these types of services, it's important that organisations realise that using sharing economy services for business-related travel creates new risks and challenges that need to be managed and mitigated. The goal of the report is to guide organisations in building a travel policy that is appropriate, clear, and considered.'
Duty of care
Steve Bell, a partner Herbert Smith Freehills, said of the findings: 'Local law will struggle to keep pace with developments in social and economic services. Employers sending workers overseas should understand the laws in their destination country, the relative risk profile of sharing economy services compared with traditional services, and above all be guided by their duty of care to their workers. In all, this requires a sophisticated risk management approach.'