EY's former global climate change and sustainability lead joins Mishcon in new advisory role
Former Spanish government minister Juan Costa Climent signs up with Mishcon Purpose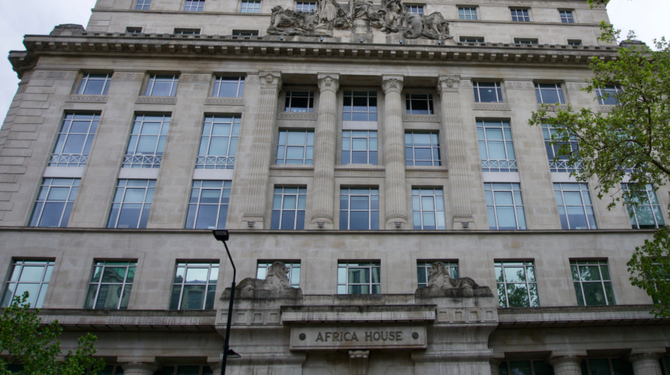 Mishcon de Reya has appointed EY's former global climate change and sustainability lead to a similar policy role in its sustainability business, Mishcon Purpose.
Juan Costa Climent, a lawyer and former Spanish government minister, has taken up the new role of sustainability policy director.
Mishcon said Climent will combine his role as a lawyer at the firm with his position as an advisor to international companies and university lecturer. He specialises in advising businesses and governments on 'how to grow value through proactive engagement in the transition to a stakeholder-led market economy', the firm said.
Climent, who is based in Madrid, held the role of global leader for climate change and sustainability services at EY for a decade from 2010, having joined the consultancy giant in 2005 as president of EY Abogados Spain. According to his LinkedIn profile, for the past year he has served the company as a senior advisor.
Earlier, he was a visiting scholar at the IMF and from the mid-nineties until 2004 served as minister of state for finance, secretary of state for trade and minister for science, technology and industry in Spain.
------------
Read GLP's ESG and the law timeline
------
Mishcon's managing partner, James Libson, said Climent's expertise in sustainability and climate change "considerably strengthens our capabilities to help clients develop and execute purpose-led strategies to mitigate risk and grow value", adding that "his distinguished career in public service and private sector leadership is a significant step for us in achieving our objective of being the market leading firm using the law to drive positive impact, together with our clients".
Climent added: "It is a great honour to join the firm and support its values. We believe that as lawyers we have an important role to play in wider society, particularly with regard to sustainability, climate justice and human rights." 
News of his joining Mishcon comes shortly after it confirmed its much anticipated IPO was to be delayed amid market volatility. The firm, which is currently five years into a 10-year expansion strategy that aims to see revenue hit £400m, announced last September that it was set to go public after the IPO was approved by more than 90% of the partnership.
A number of law firms have been increasing their ESG capabilities over the past year as the movement increasingly becomes a priority for their clients. Some have set up dedicated ESG practice groups, including Herbert Smith Freehills, Irish firm Matheson and leading Italian firm Bonellie Erede.
Others have opted to hire specialists to boost their ESG credentials, with Orrick adding the head of Fenwick & West's corporate social responsibility governance and compliance practice, Ashley Walter, last February. And in November US firm Debevoise & Plimpton hired sustainability expert and former Linklaters lawyer Ulysses Smith as its first senior ESG adviser in New York.
Last February ex-Jones Day partner Ben McQuhae also launched a sustainability law boutique in Hong Kong – Ben McQuhae & Co – following Rajah & Tann Singapore's move to open a regional sustainability practice in January.
However, some are potentially not moving fast enough on ESG, with more than half of law firms saying they need to ramp up their ESG services to meet customer demand in a recent study by Landmark Information. The survey also found that more than a third of firms (36%) were currently unable to meet that increased demand.