Former Cleary Gottlieb competition head John Temple Lang passes away at 85
Temple Lang also previously worked at the European Commission and was a 'heavyweight' of EU competition law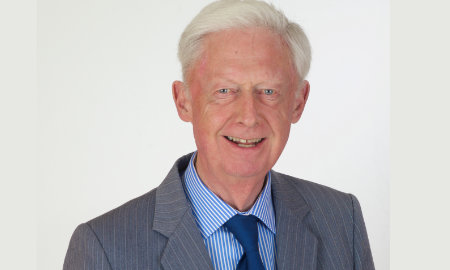 Cleary Gottlieb Steen & Hamilton has announced the death of its former competition practice head John Temple Lang.
Temple Lang spent 15 years as head of Cleary Gottlieb's competition practice after a decades-long career that spanned working at the European Commission – earning a reputation as one of the 'fathers' of EU competition law – as well as in private practice and academia. He was a senior visiting research fellow at Oxford University, a visiting professor at Trinity College in Dublin and published numerous books and articles, mostly related to European law. He passed away on November 4 'unexpectedly but peacefully', according to a notice in the Irish Times. He was 85.
In a statement, Cleary Gottlieb said: "We are deeply saddened to learn of the passing of our friend and former colleague Dr. John Temple Lang. John was an outstanding lawyer, a great jurist, a generous teacher and a wonderful man."
It added: "John was a force of nature, applying his sharp intellect and encyclopaedic knowledge of European antitrust law to the most challenging legal problems, authoring 200 articles over a 50-year career that left an indelible mark on legal scholarship, and serving as a guide, inspiration, and mentor to generations of officials, practitioners and students. John was loved for his brilliance, his intensity, his clarity, his fearlessness, and, most of all, his modesty and kindness."
Prior to joining Cleary Gottlieb, Temple Lang served in the legal service of the European Commission, dealing with competition law, trade law and international environmental issues. During his time at the Commission, he was involved in negotiations that led to the formation of the European Economic Area and the Vienna Convention on the ozone layer.
Former colleagues and peers paid tribute to Temple Lang on LinkedIn. Assimakis Komninos, a partner at White & Case, said that Temple Lang's legal articles 'were full of ideas and substance that made you pause and think'. Miguel Sousa Ferro, managing partner at Milberg Sousa Ferro and a professor at the University of Lisbon Law School, said he 'was a heavyweight in EU Competition Law, and one of the brightest persons I ever had the pleasure of meeting'.