Google owner Alphabet Inc. pushes back against EU antitrust charges
Google may be gearing up for a protracted legal battle with the European Commission, after parent company Alphabet Inc. swung back at EU regulators for their apparent about-face in the decision to file antitrust charges against the US search giant.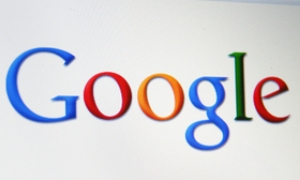 In April, following a protracted investigation, EU regulators filed antitrust charges against Google, accusing the online search giant of skewing search results to favour its own comparison-shopping service. Though the search giant is being threatened with fines that could theoretically be as much as 10 per cent of the company's annual revenue (which in 2014 totalled $66bn), Google has maintained that the theory behind the EU's preliminary conclusions is highly ambiguous and legally unsubstantiated. Google-owner Alphabet Inc. has also stated firmly that there is 'no basis' for issuing fines against Google, accusing the EU of an unexplained change of heart about the charges.
Insufficient commitment
A redacted version of Google's nearly 130-page response to the charges, which relies heavily upon legal opinion and case law, has been seen by The Wall Street Journal this week. The document highlights an announcement made by EU antitrust chief Joaquín Almunia in January 2014, which stated that a third settlement proposal from Google was 'capable of addressing [the EU's] competition concerns'— a position that was reversed in September 2014 when the EU decided that the commitment in question was in fact insufficient, and that Google needed to offer more.
'Sacrifice quality to subsidise competitors'
'If the Commission decides to end the commitment process it must therefore provide reasons for the change in position,' the document says, arguing that the EU 'has not provided substantiated reasons as to why it found the January 2014 commitments insufficient.' Google now contends that the demands of EU regulators amount to 'a demand that [Google] sacrifice quality to subsidise competitors'.
'Cannot establish the legal conditions'
The response also calls into question the legal grounds upon which EU officials are demanding that Google changes its search algorithms to treat comparison-shopping competitors equally in search results. Google has argued that the EU would need to show that the results are essential as a public utility in order to place the charges within a legal framework for the duty to supply. However, the response states that the charge sheet 'does not (and cannot) establish the legal conditions for such a duty.'
'High priority'
Both Google and the European Commission have declined to comment, though EU antitrust chief Margrethe Vestager commented last month that analysing Google's response was a 'high priority' for her agency. Source: The Wall Street Journal