GSK Stockmann adds Luther London head for City launch
Transactions partner York-Alexander von Massenbach joins after nine years at German rival to co-head new base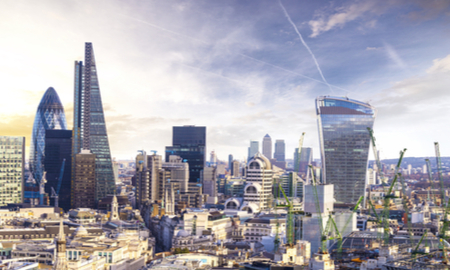 German law firm GSK Stockmann (GSK) has added a transactions partner from rival Luther to open an office in London, as it moves to position itself internationally as a leading independent corporate law firm.  
York-Alexander von Massenbach has joined GSK as co-head of the new office having spent the last nine years leading Luther's London base. 
His practice focuses on advising international investors on the acquisition of German companies in connection to M&A and real estate transactions. He also serves as chairman of the Regional Committee UK of the British Chamber of Commerce in Germany and at GSK is expected to act as an ambassador towards international law firms and private equity investors in the UK. 
GSK partners Andreas Dimmling and Mark Butt, who specialise in restructuring and insolvency and real estate projects respectively, are relocating from Munich for the launch. Dimmling will serve as London co-head alongside von Massenbach.  
Berlin-based partner Olaf Schmechel will also join the opening team as a non-resident partner, while associate Leonora Plener has moved over from Luther with von Massenbach. GSK said a core team of lawyers from its German and Luxembourg offices will also regularly work out of London.
The firm, which predominantly works with mid-sized companies, said the new office was a 'key element' in expanding its business with clients based in the UK, USA and Asia and in fostering international relations. 
The London team will advise on 'complex transactions structured via Luxembourg and Germany with regard to private equity, venture capital and real estate projects, with a particular focus on the asset management and financial services industry.'
GSK international partner Andreas Heinzmann said: "Following the firm's decision in 2018 to redefine its international strategy and to position itself as a leading independent European corporate law firm, the opening of the London office plays a key role in moving our firm's international strategy forward."
The firm opened its first international base in Luxembourg back in 2016 and also has around 200 professionals across offices in Germany in Berlin, Frankfurt, Hamburg, Heidelberg and Munich. 
It is the latest major German independent to set up shop in London following Hengeler Mueller in 2007, Noerr in 2010 and Gleiss Lutz earlier this year. 
Gleiss Lutz's office – which officially opened its doors in January – is led by former senior partner Wolfgang Bosch, who relocated from Frankfurt to spearhead the launch. The firm said at the time it was opening in London to better position itself to take on antitrust litigation work and EU law-related instructions. 
Another European firm to open in London recently was heavyweight Brussels EU antitrust and trade specialist Van Bael & Bellis, which launched in the UK in September last year.