Herbert Smith Freehills chooses Australian dealmaker to be first woman senior partner
Rebecca Maslen-Stannage to join fellow countrywoman Freshfields' Georgia Dawson at helm of top international firm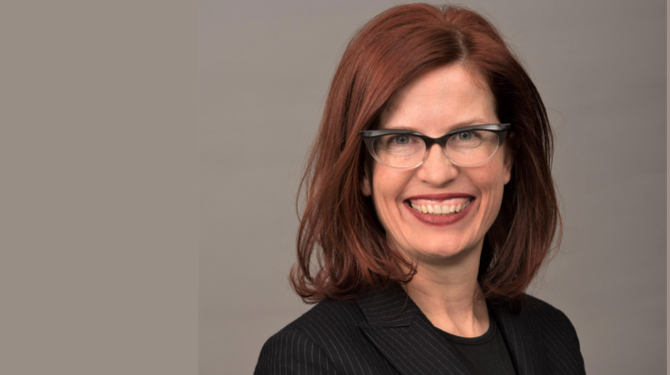 Herbert Smith Freehills (HSF) has chosen Australian corporate lawyer Rebecca Maslen-Stannage as its first woman senior partner.
She will succeed London-based James Palmer in May joining fellow Australian, newly elected Freshfields Bruckhaus Deringer senior partner Georgia Dawson at the helm of a leading international law firm. 
Maslen-Stannage is no stranger to leadership roles at HSF having served as deputy senior partner from 2012-2019. As senior partner she will chair the partnership council for a four-year term as well as maintaining her practice, which has seen her act on signature deals including 2020's merger between TPG Telecom and Vodafone-Hutchinson Australia.
Her election ensures that the Australian wing of the firm retains top-tier representation, with Hong Kong-based Justin D'Agostino having succeeded her fellow Australian corporate partner Mark Rigotti as CEO in 2019, although Rigotti chose to run the firm out of London.
It also preserves a balance between D'Agostino's background as a disputes lawyer and the firm's corporate interests. Her election, however, means that, for the first time since the 2012 merger between London-based Herbert Smith and Australia's Freehills to create the firm, none of the top roles will be filled by a London partner.
Maslen-Stannage said: "I look forward to working with and leading the partnership council in its important role and supporting our CEO Justin D'Agostino and the executive team in achieving the next phase of our strategic goals." 
Palmer highlighted her "exceptional experience" adding that she "thinks deeply and strategically about issues and is incredibly respected both inside the firm and by clients and others outside".  
The corporate lawyer will return to full-time practice after six years as senior partner stretching over two terms. He will also maintain his role as chair of City UK's legal services group, which has grown in significance as a mouthpiece for London's legal community since Brexit. 
The announcement follows a recent decision by HSF to award bonuses of 5% of salary to staff globally, which D'Agostino said was "an acknowledgement of their dedication and hard work, in the face of the tremendous disruption and challenges experienced in the last year" . This is in addition to the firm's usual 2021 bonus payments. The firm also lifted freezes on salaries for both lawyers and business service staff from January 2021 onwards.
While Maslen-Stannage will be the firm's first woman senior partner, she is not the first woman to hold a top role, London-based Sonya Leydecker having been joint CEO from 2013-17, making her one of the first women leaders of a top firm.
Recent months have seen women take up a series of law firm leadership appointments across the globe, most notably Dawson's election last September by partners at Freshfields to become the first woman to lead a magic circle law firm.
Earlier this week, Freshfields became the latest of a growing number of international law firms to publish diversity and inclusion targets.