HFW hires leading shipping lawyer for Denmark launch
Move follows last week's opening of an offshore base in the British Virgin Islands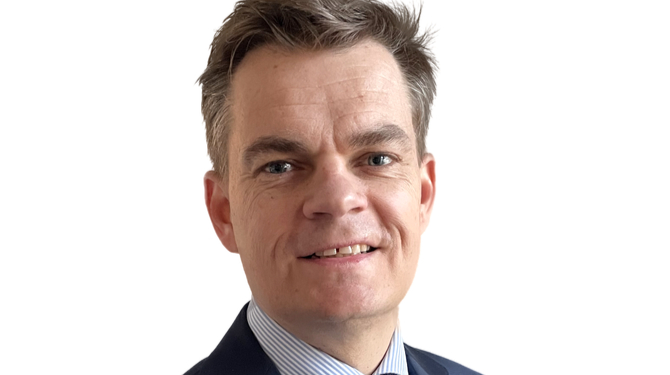 UK law firm HFW has launched in Denmark with the hire of leading Danish shipping lawyer Jens Mathiasen.
HFW says the move makes it the only global shipping practice with a base in the Scandinavian country. It also marks the firm's second international launch in a week, having announced last Monday it had taken over the British Virgin Islands office of Bahamas litigation firm Lennox Paton, a rare instance of an onshore law firm securing an offshore base.
Mathiasen previously led the shipping, offshore and transportation practice at top Danish independent Gorrissen Federspiel and is one of only four lawyers ranked in the top tier for shipping law in Denmark by the directory Chambers & Partners. He brings a broad shipping practice to his new firm with a focus on M&A and corporate, ship finance, sale and purchase, shipbuilding, charterparties and contracts, and maritime law. He also represents clients in litigation and arbitration.
His hire strengthens HFW's European shipping credentials by providing it with greater access to the lucrative Scandinavian shipping market, which has historically been dominated by independents like Wikborg Rein. It also marks a diversification away from traditional shipping hubs like Monaco, where the firm opened in 2019, and Piraeus, where it has been established for more than 35 years.
Paul Dean, global head of shipping, said Denmark was "one of the world's most important shipping markets" in which Mathiasen was recognised as a market leader. While the firm already serviced Danish clients and was active locally, Dean said "having a presence on the ground is a real game-changer for our global shipping practice".
He added: "Jens is a trusted advisor to boardrooms across Denmark and has an outstanding reputation with clients. We're now uniquely positioned to provide English and Danish law disputes, advisory and transactional advice to the maritime and offshore industries, and as a firm, we also see significant opportunities in Denmark across our other global core sectors."
Mathiasen left Gorrissen Federspiel for a second time last December having first worked at the firm between 1997 and 2001, after which he spent two years at Norwegian firm Wiersholm Mellbye & Bech and then returned to Gorissen, becoming partner in 2008.
A former managing director of the Shipowners' Council of Copenhagen, Mathiasen also spent more than a decade lecturing on maritime law at Maersk's graduate training programme while at his former firm.
He said of his decision to join HFW's 200-lawyer-strong global shipping practice: "Shipping is inherently international, and clients need global advice."
The hire of Mathiasen, which is scheduled for 1 March, follows the addition of Stephenson Harwood's former head of shipping, Paolo Ghirardani, as a senior partner in the firm's London office towards the end of 2020, as well as that of dual-qualified solicitor-master mariner Mark Myles in Singapore last June from Reed Smith. During 2021 the firm also internally promoted six new shipping partners and legal directors globally.
HFW is expected to recruit further staff to support Mathiasen in due course.