ICC International Court of Arbitration elects first woman president
Ex-Latham & Watkins partner Claudia Salomon ends run of male presidents lasting nearly 100 years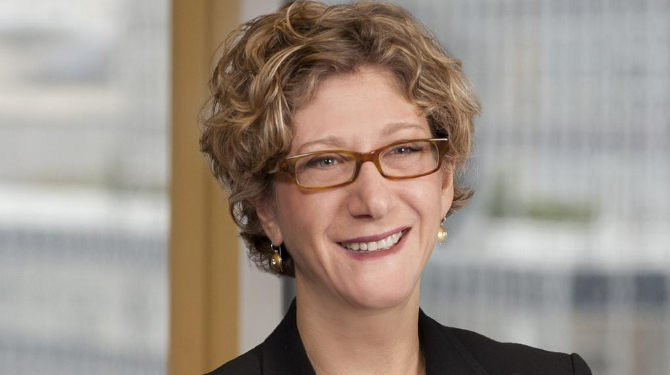 Claudia Salomon has been elected as the next president of the International Chamber of Commerce's (ICC's) International Court of Arbitration.
The independent arbitrator and former Latham & Watkins and DLA Piper partner was elected by the ICC's world council this week, making her the first woman president of the ICC court in its almost 100 year history. 
She will succeed current president Alexis Mourre at the beginning of next month, having been nominated in January after being endorsed by the ICC's executive board. Mourre, who succeeded long-term ICC president John Beechey in 2015, introduced a limitation on term lengths during his tenure and will return to his practice as an independent arbitrator. 
Dual-qualified in New York and London, Salomon is a vice-president of the ICC Court has also previously served as co-chair of the ICC commission on arbitration and the ADR taskforce on financial institutions and international arbitration.  She is a former partner in the New York office of Latham & Watkins, where she acted as global co-chair of international arbitration, but left the firm at the start of this year to set up her boutique arbitrator-only practice Salomon Arbitration.
In the run-up to her term of office, Salomon has taken a higher profile on key issues in international arbitration. Speaking at a fireside chat at the ICC's Africa arbitration conference last week, she stressed that inclusiveness and diversity would continue to be "the highest priority" on her agenda and that of the ICC Court. 
In recent survey of international arbitration by Queen Mary University and White & Case over half of respondents agreed progress has been made in terms of gender diversity on arbitral tribunals over the past three years, although less than a third of respondents said there had been progress in respect of geographic, age, cultural and, particularly, ethnic diversity. 
In taking up her forthcoming mandate, Salomon stressed she would lead through both action and investment, working to ensure women in arbitration see the possibilities the ICC offers and for it to emphasise diversity, including a greater focus on lawyers with disabilities. 
In recent appearances at ICC arbitral events, Salomon also discussed the importance of taking a more client-centric approach and the expansion of the ICC's presence into the African continent.
The ICC Court recently reported its highest caseload figures in four years and introduced 2019 rules for international arbitration, both well received by the arbitral community. 
There was also positive feedback for the ICC in the White & Case survey, which ranked it highest of all preferred arbitral institutions identified by respondents.