Ince senior partner jumps ship to join marine insurer Gard
Listed UK law firm to phase out role following Julian Clark's departure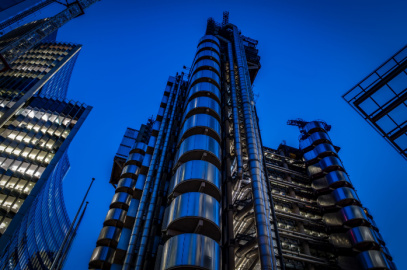 Listed UK law firm Ince Group's senior partner, Julian Clark, is leaving the firm, it has emerged. 
Clark, a London-based shipping specialist, is set to join Norwegian marine insurance business Gard, Roll on Friday reported today.  
A spokesperson for Ince confirmed his departure, putting it down to the end of a three-year contract. The firm said it was phasing out the senior partner role, leaving it with managing partner Jennette Newman and group CEO Donald Brown. 
Before joining Ince in 2019 Clark served as Hill Dickinson's global head of shipping; earlier in his career he was a director at shipping boutique Campbell Johnston Clark and a partner at HFW.
---
Click here to sign up to receive GLP's daily newsletter
---
His is the latest senior defection from Ince, shares of which remain temporarily suspended due to delays in the publication of its annual audited accounts for the year ending 31 March 2022 and its half-yearly report after its new auditor, BDO, said it needed more time due to the 'complexity of historic and legacy accounting issues'. 
The results are expected imminently. 
In July last year, Ince parted company with its chief executive, Adrian Biles, and embarked on an £8.6m fund raising in response to 'financial difficulties' fuelled by the impact of Covid-19, Russia's invasion of Ukraine and a costly cyber attack. 
Biles was replaced by Brown, who was executive director and CEO of Arden Partners, a corporate advisory business acquired by Ince in April and subsequently sold in November.
The embattled firm has seen a raft of partners depart in the past year against the background of its financial difficulties, including most recently Melanie Hart, who joined Kingsley Napley earlier this week to launch an IP disputes practice.