Irwin Mitchell and Shoosmiths unveil steep increases in profitability
Impressive performance of UK top 50 continues as national duo are latest to grow revenue and profits through pandemic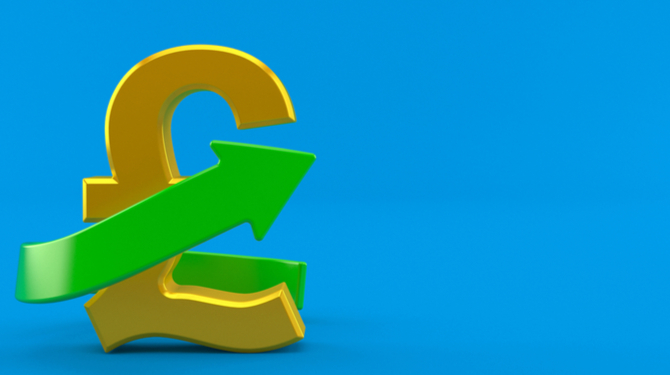 National UK firms Irwin Mitchell and Shoosmiths have unveiled steep increases in their profitability, further demonstrating the strength of the UK top 50's performance through the Covid-19 pandemic.
Shoosmith's profit per equity partner (PEP) climbed by 41% to £658k while at Irwin Mitchell, which doesn't report a PEP number, there was a 47% jump in pre-tax profit to £34.8m. This was achieved against revenue increases of 9% and 2% respectively. 
Lying at 25th and 36th in the current UK top 50, the pair have broad-based commercial practices, suggesting demand for legal services in the UK extends well beyond deal activity, which is at record levels.
With a majority of the UK top 50 now having reported their numbers, GLP's results tracker shows revenue up by an average of 6.6% and PEP – for those firms that report it – 19.2% higher.
Irwin Mitchell's profit hike is all-the-more eye-catching because it has been achieved against a modest increase in turnover to £275.8m, marking its 11th consecutive year of growth. Last year turnover increased by the same rate of 2%, generating an 11% increase in pre-tax profits.
The firm attributed its successful navigation of the pandemic's challenging conditions to a 'wide range of cost saving measures' employed to mitigate potential adverse impacts on its business. 
In terms of practice areas, the firm singled out a strong performance by its complex personal injury team, as well as its teams servicing businesses and private wealth clients. 
Outside of legal services, Irwin Mitchell grew its assets under management by 20% to £946.5m, reflecting new business growth and good client retention for its wealth management and financial planning team. 
The firm, also saw revenues for its group company Ascent jump this year after it successfully completed acquisitions of Excel Collection and Enquiry Services Limited, moves it said added further market depth to its existing client base in field-based debt recovery services. 
Chief executive Andrew Tucker said the firm's performance was a "testament to the resilience of our cash generative business model" and the "benefit of our prudent financial management approach" that helped stave off the hurdles posed by the pandemic. 
"With early indications that the UK is now showing signs of recovery from the pandemic, we look forward to a bright year and future ahead as we maintain our pursuit of delivering sustainable value for all our stakeholders," he said. 
---------
UK law firm financial results tracker - compare the results of the top UK law firms
---------
Regional rival Shoosmiths achieved similarly impressive growth figures this year, reporting a sharp 41% increase in profit per equity partner (PEP) to £658,000. 
Its turnover rose 9% on last year's £154.1m to hit £167.9m, while net profit increased by 31%, from £42.m to £55.4m. The performance came off the back of equally impressive numbers last year, when revenue rose by 12% against an 11% increase in PEP.
The firm's results were released alongside its inaugural Impact Report, which details the progress it has made toward developing client relationships and reaching environmental, social and governance (ESG) goals. 
Simon Boss, Shooshmith's chief executive officer, said the results reflect the firm's ability to adapt to the pandemic's 'new normal'. 
"Throughout FY20-21 we also made significant progress towards our ESG goals. As a firm having an Impact report allows us to have key pieces of information in one place, take stock, analyse our impact and use our knowledge as building blocks for the days, months and years to come," he explained. 
"And in terms of our financial results - there is a direct link from our values, to our actions, to these results. Our success is built on our overall approach to be a responsible business and in going the extra mile for our clients."