Kennedys bolsters Israel offering with veteran insurance GC hire
Ilana Bar joins firm's Tel Aviv office after more than 20 years as general counsel for Migdal Group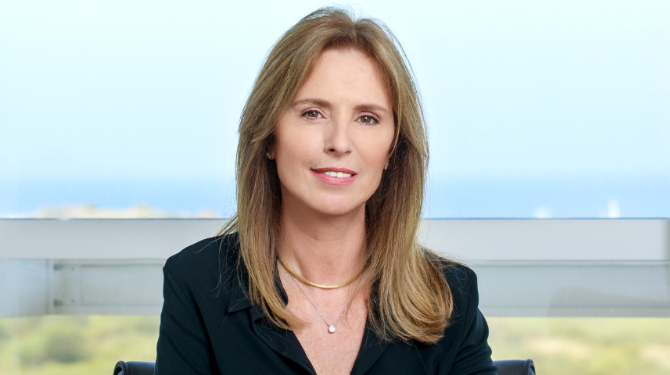 UK top 30 firm Kennedys has boosted its Israel offering with the addition of Ilana Bar, who joins after nearly 22 years as general counsel for Israeli insurance and savings company the Migdal Group.
Bar joins Kennedys' Tel Aviv office as a partner in its global corporate and commercial division. Ben Aram, head of the division, said the firm is seeing an increase in its core insurance and financial industry clients' commercial activity around the world and Israel is of strategic interest, most notably in the insurtech sphere.
"Our global capabilities combined with Ilana's expertise means our clients with an interest in the Israeli market will benefit from a unique one-stop proposition," he added.  
Bar's areas of focus include insurance and institutional entities, long-term savings, investment transactions, capital markets, class actions, legal risk management and financial regulation.  
She is admitted to Israel and the New York Bar and spent three years as an associate at former Wall Street firm Mudge Rose Guthrie Alexander & Ferdon and another four at Israeli legacy firm Seligman & Co before joining Migdal Group in 1999. There, she was a lead in its merger and acquisition transactions and managed the legal division covering all of the group's business lines.
Bar said her experience will help Kennedys' clients in their transactions with an Israeli angle. It will also provide Israeli clients with international businesses access to the firm's global reach, which includes 43 offices and a network of associate offices and co-operations.  
She added that the firm would "offer Israeli insurtech ventures access to their industry expertise and understanding of the legal issues and opportunities facing businesses today". 
Zvika Zelichov, managing partner of Kennedys in Israel, said that having Bar come on board enables the firm to provide a service that no other firm in Israel is currently able to offer. 
"Establishing a corporate presence in Israel with expertise in insurance business and regulation such as Ilana's will extend the scope of services that our current clients in Israel seek globally and will help support our international clients who are interested in the Israeli insurance and capital markets," he said.   
Kennedys has continued to expand despite the pandemic, opening its office in Tel Aviv last year through the acquisition of former associate firm Zelichov Ben-Dan & Co, of which Zelichov was managing partner. The move made Kennedys what it believes to be the first international firm to open in Israel with local lawyers practising Israeli law.
The firm also launched in San Francisco and debuted in Canada last year, the latter through its association with local insurance-focused law firm Doldens, as well as opening in Leeds in January following the arrival of a 36-strong insurance team from Langleys.
More recently, the firm  beat its global revenue record for the 12 months to the end of April, when it jumped 11% to hit £264m, and announced plans in May to establish its third Australian office – this time in Perth – after hiring a team of insurance lawyers from Clyde & Co.