King & Spalding partners with RICE to provide legal support to black business owners
US firm's Atlanta office will offer pro bono counsel, funding and access to a multi-use space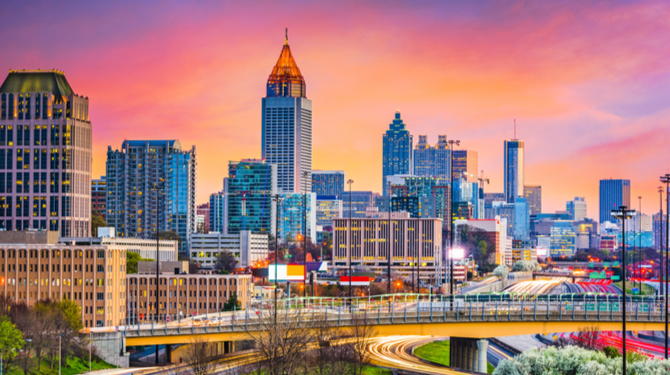 King & Spalding is partnering with the Russell Innovation Center for Entrepreneurs (RICE) to provide legal support and education to black entrepreneurs and small business owners in Atlanta.
As part of the deal, King & Spalding will supply pro bono legal counselling, multi-year funding support and access to a multi-use space – the 'King & Spalding Think Tank' – that will enable RICE stakeholders to meet and collaborate. King & Spalding lawyers will provide one-to-one legal advice, as well as presentations on legal topics and access to a digital video library where business owners and entrepreneurs can learn about a range of issues such as entity formation, trademarking, contracts, employment and tax registration.
Josh Kamin, managing partner of the firm's Atlanta office, said: "King & Spalding has a long-standing commitment to the City of Atlanta and its business community – we support, enhance and celebrate the growth of our clients, our people and the community. RICE's mission to empower and support black-owned businesses in a collaborative way is keenly aligned with our culture. We are eager to jump in and leverage our legal and business experience to help this generation of high-potential entrepreneurs achieve all the success that they can."
Initiatives the firm and RICE are already collaborating on include the Pacesetters Studio, a project to support 10 growth-stage black-led companies for a two-year entrepreneur programme. Those 10 companies also get access to King & Spalding client-only events, such as its recent Power of Inclusion in Times of Crisis panel, which was moderated by King & Spalding partner and former acting US Attorney General Sally Yates. King & Spalding lawyers have already provided more than 200 hours of pro bono support for participants in the Pacesetters programme.
Robert Benson, a partner at King & Spalding, said: "The RICE partnership provides a meaningful way for individuals across the office to serve the Atlanta community that has supported our firm since its inception. We are committed to breaking down barriers and creating equal opportunity for these businesses to access high-quality resources that will ensure they achieve their goals. The success of these entrepreneurs and their businesses will benefit the broader community and ensure the enduring success of Atlanta as a whole."
Last November, car giant Ford unveiled a four-year law academy programme that aims to boost the number of black students entering the law. The project, which kicked off last year in at a high school in Detroit with the aim of rolling it out nationwide, is the brainchild of former Ford GC Bradley Gayton and senior legal counsel Alison Nelson, co-chair of the legal department's diversity and inclusion committee.