Latham partner set to be first woman president of the ICC International Court of Arbitration
New York-based Claudia Salomon slated to replace outgoing two-term president Alexis Mourre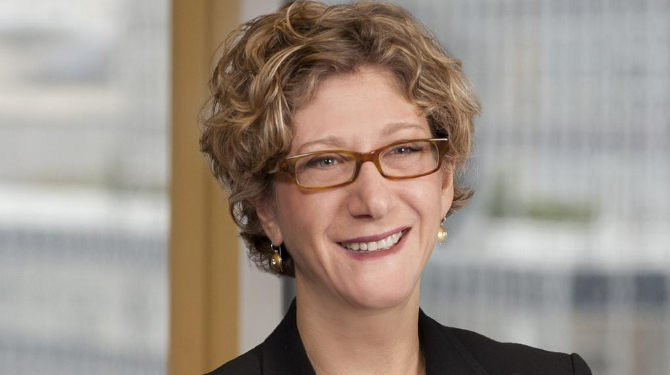 The International Chamber of Commerce has named Latham & Watkins partner Claudia Salomon as its recommendation for the next president of the ICC International Court of Arbitration. 
If endorsed by the ICC executive board next month, Salomon will be set to become the first woman president of the Paris-based court in its almost 100-year history. She will replace the outgoing president Alexis Mourre, whose second term comes to an end in June next year.
John Denton, ICC secretary general, said: "I have no doubt that in naming Claudia, the selection committee has put forward the best candidate to lead the ICC Court into its next century as the leading provider of trusted and neutral dispute resolution services that provide greater recourse to justice and enable greater peace and prosperity worldwide."
New York-based Salomon is currently vice-president of the ICC Court and co-chair of Latham & Watkins' international arbitration practice. She has also previously served as co-chair of the ICC Commission on Arbitration and the ADR Taskforce on Financial Institutions and International Arbitration. She is due to step down as a partner at Latham & Watkins ahead of the ICC's formal election process in June. 
Salomon said: "I look forward to building on Alexis' success to assure that the ICC Court remains the most preferred arbitral institution worldwide."
He will return to private practice after his presidency ends, having personally introduced a two-term limit for ICC Court presidents in 2018. 
Mourre said: "Claudia is an outstanding practitioner of universal reputation, and it has been a true pleasure and a great privilege working with her as vice-president of the court since July 2018. With her expertise, experience, and unique leadership, she will bring the court to a new level and further strengthen its position as the best and most preferred arbitral institution in all regions of the world."
In an interview published on the ICC website earlier this year, Mourre said the environment in which the ICC Court operates has changed dramatically since he was first elected president in 2015, adding that it had become more diverse and competitive given the growing number of arbitral institutions around the world.  
New ICC Arbitration Rules come into effect on 1 January – changes cover third parties, conflicts of interest and the appointment of the arbitral tribunal.