Law firm mergers look set to catapult in 2018
Last year was a record year for law firm mergers and 2018 may be shaping up to be even better as law firms adjust their standards.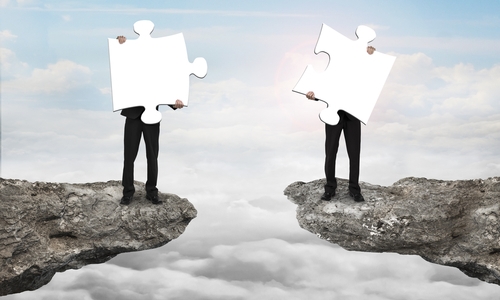 The 2017 pace continued unabated in the first quarter of 2018 with thirty deals being announced, including deals resulting in three new law firms, each with over 1000 lawyers, according to Altman Weil's MergerLine.  The largest deal of the quarter was merger of Bryan Cave, a 900-lawyer, US law firm based in St. Louis and 650-lawyer UK-based law firm Berwin Leighton Paisner which joined forces formally this week.  This follows a pattern of US-UK combinations over the last decade, including last year's combination of Womble Carlyle and Bond Dickinson to form the new 1000-lawyer, transatlantic law firm, Womble Bond.
Intensifying market competition
Two of the three largest combinations involved Am Law 100 law firms combining with Texas-based Am Law 200 firms.  In February, Hunton & Williams, a Richmond, Virginia based firm with about 700 lawyers entered into a merger agreement with 300-lawyer, Houston-based Andrews Kurth.  At the end of March, 850-lawyer, Milwaukee-based Foley & Lardner announced a combination with Gardere Wynne Sewell, a 230-lawyer law firm headquartered in Dallas. Altman Weil principal Tom Clay said: 'Intensifying market competition is making sizeable law firms with hundreds of lawyers receptive to merger offers that they would never have considered a few years ago.'
Dentons continues apace
There were eight additional cross-border combinations announced in the first quarter, seven of which involved Dentons. Small acquisitions of firms with twenty or fewer lawyers accounted for 73 per cent of all combinations in the first quarter of 2018. The complete list of law firm mergers and acquisitions announced to date in 2018, as well as a summary of 2017 deals are available online