Law Society partners with cybersecurity experts
The Law Society of England and Wales has partnered with a cyber security company as its lawyers face increasing security risks.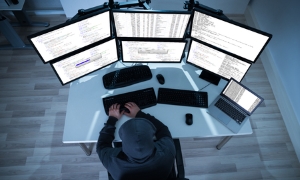 The company CybSafe will assist Law Society members to better prepare for and prevent the reputational, regulatory and financial risks of cyber attacks. The partnership comes as the digitisation of the courts and  the forthcoming EU General Data Protection Regulation, which will set large fines for data breaches, mean greater focus on cyber security for vital sectors such as the legal industry.
Significient threat
Oz Alashe, CEO of CybSafe, said: 'Data breaches are a significant and present threat to law firms across the country due to the mass of sensitive client data they hold on their systems. The Law Society's partnership with CybSafe is an indication of the proactive and precautionary approach to information security the Law Society is encouraging its members to take. Lawyers handle data that is a prime target for attackers. Cyber security training, now more than ever, needs to be a permanent item on the agendas of law firms. Staff need to have the knowledge to recognise and prevent cyber-threats, which can circumvent security software.'
Sophisticated
Simon Holdsworth, managing partner at Thrings said; 'Cyber attacks are rising at an unprecedented rate and becoming increasingly sophisticated. As a law firm, we take the protection of our own and our clients' data extremely seriously. Managing our infrastructure in the most efficient and cost-effective way possible is vital and CybSafe has played an important part in our information security strategy.'