LexisNexis selects fifth cohort for its annual Legal Tech Accelerator programme
FastVisa, JusticeText and Don't Get Mad Get Paid among the 10 startups chosen to take part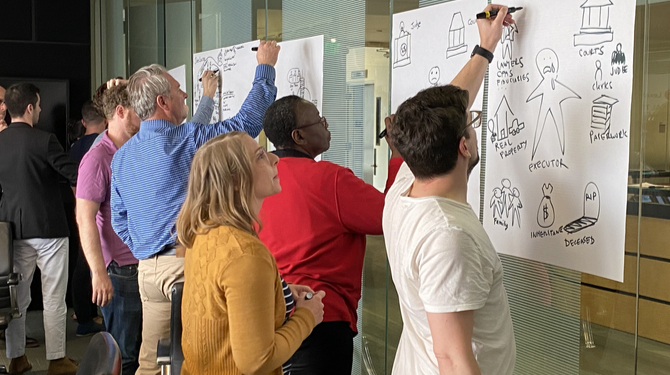 LexisNexis has signed up 10 participants to its fifth Legal Tech Accelerator programme to support startups trying to break into the legal tech market after receiving a record amount of global applicants.
The cohort includes FastVisa – a cloud-based immigration management platform – and Don't Get Mad Get Paid — which helps users collect child support arrears faster and more cheaply. The 10-week programme provides the participants with mentoring and guidance, gaining access to the industry expertise and knowledge of LexisNexis and Lex Machina.
Jeff Pfeifer, chief product officer at LexisNexis North America, said: "Our format has been adjusted this year due to the Covid-19 pandemic but that has created an opportunity for companies in the US, Canada and the UK to participate. We are also excited to have three participants from the Duke Law Tech Lab join our program as a result of the coordination between our programs."
Participants will learn from the firm's experts on technology and product development, as well as learning how to build a strong company culture and how to sell to legal departments and law firms. They will also learn how to make use of legal data, and identify best practices in customer service, marketing and fundraising. 
Owen Byrd, LexMachina's general counsel, said: "We are really happy to give back to the legal tech community by helping these promising companies succeed. Our participants get to interact with other startups—including LexisNexis companies Lex Machina, Intelligize, Ravel Law and Law360 – and learn from each other on how to build their businesses, market their products, and succeed in this challenging and competitive legal environment. We look forward to seeing all of the great things that this batch of tech accelerator participants will do."
Other participants in the programme include AiLanthus, an AI-based document automation platform; Clause Logic, which integrates with Microsoft Word to provide lawyer-designed document creation; Docket, an in-house matter management platform; IPGen, which uses AI to automate patent and trademark procurement processes; and JusticeText, a video evidence management platform that makes it easier to review body camera footage and interrogation videos to help produce fairer outcomes.
London-headquartered Office & Dragons, PainWorth and People Clerk complete the 10 participants.
Among the growing roster of legal tech incubators around the world are programmes run by Slaughter and May and Deloitte Legal, in the UK, and Cyril Amarchand Mangaldas in India.