Magic circle partner takes IBA reins
Allen & Overy partner Michael Reynolds was yesterday named as president of the International Bar Association, succeeding leading Japanese lawyer Akira Kawamura.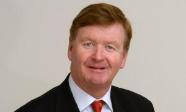 Mr Reynolds – who is based at the Brussels and Washington DC offices of London-headquartered A&O – stated that he will use his time in office to further strengthen IBA engagement with legal professionals across the globe, particularly in the so-called BRICS countries of Brazil, Russia, India, China, and South Africa.
Mr Reynolds also highlighted other target jurisdictions for IBA attention, including Mexico, Asia -- with a specific focus on Vietnam -- Indonesia and Myanmar. He said French and Portuguese-speaking African countries were also in the organisation's crosshairs.

Climate change
 
Commenting on his appointment -- which runs until 31 December 2014 -- Mr Reynolds said: 'During my presidency I shall be focusing particularly on the impact of climate change on all of us, but especially on the disadvantaged. We will also look at other ways of how the lives of the underprivileged are being destabilised, and will focus on ways to enhance or preserve their access to justice.'
Mr Reynolds had already held a number of senior positions at the lawyers' association, including vice-president and secretary general.
Mr Reynolds opened Allen & Overy's Brussels office in 1979, where he has since been based.