Mayer Brown eyes renewables push with double partner hire from Hunton Andrews Kurth
Eric Pogue and John Tormey part of five-lawyer move to bolster energy financing capabilities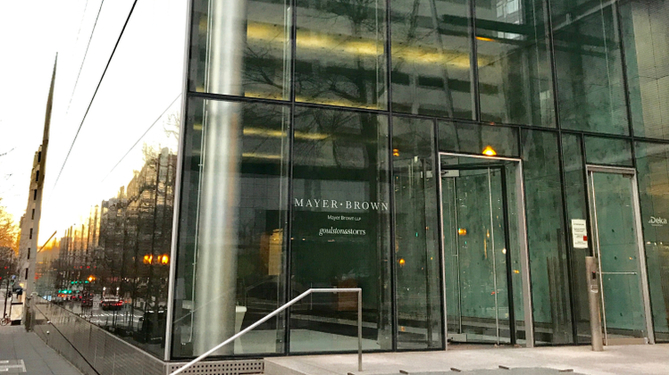 Mayer Brown has hired a five-lawyer banking and finance team to strengthen its projects and infrastructure practice in both Washington and New York.
The quintet is led by partners Eric Pogue and John Tormey, who will be supported by associates Samantha Leavitt, Addison Perkins and Henry Jin. Perkins and Leavitt follow Pogue and Tormey from Hunton Andrews Kurth, while Jin joins from EDF Renewables Distributed Solutions, where he served as in-house counsel. Tormey and Perkins will be based in Washington, while Pogue, Leavitt and Jin will work out of the firm's New York office.
Paul Jorissen, co-leader of Mayer Brown's banking and finance practice, said: "Continuing to expand our renewable energy and projects capabilities is a key focus for the firm, and Eric's and John's experience will be a significant advantage across a variety of transactions, financing structures and industries."
Pogue brings with him more than two decades of energy sector experience, 14 of them as a lawyer at firms including Dewey Ballantine and Paul Hastings. He started his career as a project manager at the US Nuclear Regulatory Commission before training as a lawyer. He was also previously co-chair of Hunton's renewable energy practice.
Pogue said: "The power industry is in the midst of disruptive change as technologies such as renewable energy, battery storage, energy efficiency and distributed generation replace the 19th century model of centralised production, transmission and distribution. I believe that our team's knowledge, combined with Mayer Brown's depth of experience in debt finance, funds and energy M&A, will deliver results unparalleled by other firms in the market."
Tormey, meantime, focuses on the development, acquisition and financing of energy-related assets, such as power, gas pipelines, liquefied natural gas facilities, transmission lines and compression facilities. Prior to joining Hunton, Tormey was a senior counsel at Constellation Energy Group.
Paul Astolfi, co-leader of Mayer Brown's global projects and infrastructure team, said: "Attracting top-tier talent like Eric and John demonstrates our commitment to strategic growth in the energy and project finance sectors."
Earlier this month, Hunton hired global nuclear power projects lawyer George Borovas from Shearman & Sterling as its new Tokyo office managing partner.