Mid-sized New York firm trumps Kirkland and Skadden in $77bn SPAC IPO bonanza
Ellenoff Grossman & Schole advises on 71 IPOs amid surge in SPAC issuance in 2021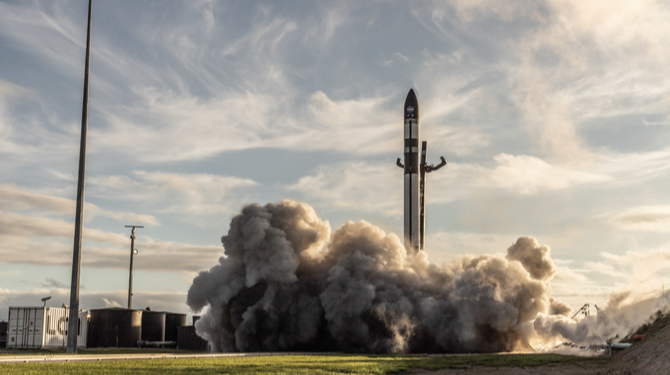 New York firm Ellenoff Grossman & Schole (EGS) is cashing in on a record run of special purpose acquisition company (SPAC) IPOs this year, advising on more deals than its closest rivals, international giants Kirkland & Ellis and Skadden, according to data supplied by Refinitiv Deals Intelligence.
EGS, which lays claim to have had the most active SPAC programme over the last decade, has advised on 71 IPOs valued at $17.6bn – either as legal adviser to the issuer or underwriter – in the period to 11 March this year. That is comparable to its entire 2020 tally.
The firm was set up in 1992, with its thriving SPACs practice credited to the work of corporate and securities specialist Douglas Ellenoff, one of three co-founders.
Unlike most firms advising on SPAC IPOs, EGS's work is balanced between acting for issuers and underwrites - it boasts the most work as legal counsel to issuers, advising on 45 deals, and sits at third behind Skadden and Davis Polk & Wardwell when it comes to its work advising underwriters.
After EGS, the next most prolific firm overall is Kirkland & Ellis, which advised on 57 deals. It also beat EGS on deal value, working on $19bn worth of transactions. Third is Skadden, having advised on 48 deals valued at $15.2bn.
White & Case (43 deals valued at $15.7bn) and Davis Polk & Wardwell (39, $14.7bn) make up the rest of the top five.
SPAC issuance has soared this year with 258 IPOs brought to market by the end of the second week in March valued at a total of $76.7bn – more than was issued in the whole of 2020, which was the previous annual record. SPACs raise equity capital in the public market and then use that money to buy private companies.
Matt Toole, director of Refinitiv Deals Intelligence, said: "The SPAC capital raising phenomenon that began as we emerged from last year's global lockdown has accelerated into 2021 at an unprecedented pace, with an average of 26 SPACs pricing per week, compared to 11 during the fourth quarter of 2020." Toole added that there are now almost 500 SPACs in the market searching for acquisitions. 
US-listed SPAC IPOs have accounted for almost all of this year's deal activity, notching 250 transactions compared to just 13 at this point in the calendar in 2020. That has outpaced the number of traditional IPOs by a rate of nearly four-to-one, raising more than double the amount of capital than traditional IPOs, Toole said.
For many law firms, SPAC IPOs hold the prospect of follow on work advising on the subsequent M&A deals. 
Earlier this month, Kirkland followed up on its work last September advising on Vector Acquisition's IPO by advising it on its merger with Rocket Lab in a 'go public' deal that nearly tripled the space launch company's 2018 valuation of $1.4bn to $4.1bn.
Houston partner Debbie Yee, who advised on the deal, told The Global Legal Post's sister title The Robotics Law Journal SPAC deals were well suited to the emerging technologies sector.
"One of the benefits of SPAC is that offer targets attract valuations based on a belief in the business model and its ability to generate substantial revenue in the future if not in the present," she said. "This is why we are seeing such prominent use of SPACs in the tech space, as tech companies often recoup investment with significant revenue and earnings further down the line."
The SPAC bonanza has also benefited Cayman Islands law firms as SPACs are typically incorporated there. This year, Maples Group has advised on 71 deals with the next-placed offshore firm, Walkers, having advised on eight.