Milbank secures London office of highly rated UK corporate law boutique
Seven-partner Dickson Minto team to join Wall Street firm in the New Year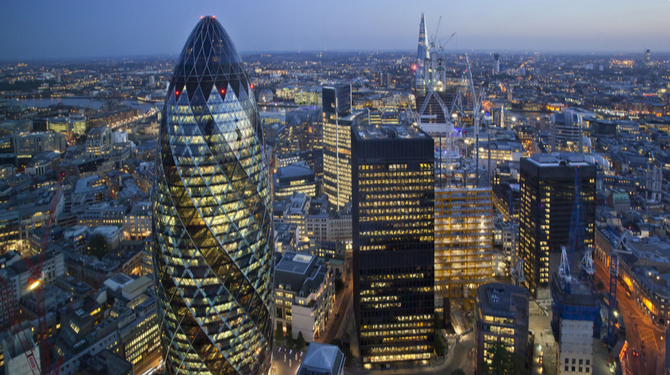 Wall Street firm Milbank is to absorb the London office of highly rated corporate law boutique Dickson Minto.
The deal hands Milbank a seven-partner private equity focused team that has long been vaunted as one of the last remaining top quality targets for leading US firms seeking to grow their London presence through large team hires or mergers.
Moving across with the team, which is led by private equity specialist and office managing partner Jordan Simpson, are around 20 associates and 10 business services professionals.
They are expected to make the switch in the New Year. "We look forward to welcoming the London team of Dickson Minto to the firm," said Milbank Chairman Scott Edelman. "Continuing to expand our private equity platform is a strategic priority for the firm globally. The team has an excellent reputation in the market for providing clients with commercial, creative advice on their business-critical, sophisticated matters."
The deal looks like a good fit for Milbank, which is highly rated in London by legal directory The Legal 500 for high yield (Tier 1) and acquisition finance (Tier 2) but not private equity tansactions, where Dickson Minto is ranked.
The US firm also has a highly rated German private equity practice and has been investing in its US and Asia coverage.
In January last year, it raided UK Magic Circle firms Clifford Chance and Linklaters to secure a quartet of partner-level lateral hires in Hong Kong to build out its M&A, private equity and leveraged finance business while in March it secured a double partner hire from Schulte Roth & Zabel in New York.
"The addition of this team will significantly add to our ability to act for clients around the globe on private equity related transactions," said Milbank's corporate group global head Norbert Rieger. "It is a logical next step after our expansion in the PE space in the US, Germany and Asia."
Founded in 1985 by Alastair Dickson and Bruce Minto and with offices in London and Edinburgh the firm is known for its highly conservative approach to marketing: it does not advertise deals or list its partners. 
It is known to have relationships with private equity players including Charterhouse and BC Partners and according to its website works with more than 50 listed companies. 
Dickson, who is credited with being the driving force behind the London office and remains co-chair with Minto, will be moving across to Milbank and will assist with the transition but is not joining the partnership.
He said: "I am very pleased that the London private equity practice of Dickson Minto will join Milbank – the partners, lawyers and other staff have been a close-knit group for a long time and it's extremely satisfying to see their desire to stick together and continue to grow as a group."
Simpson added: "As the private equity market continues to evolve and our clients look at ever larger and more complex transactions, it has never been more important for us to be able to quickly bring together global solutions across a wide range of disciplines."
Speculation that changes were afoot at the firm were fuelled by two rare partner-level departures in London and the looming need for a change of leadership given the ages of the co-founders. In October King & Spalding hired private equity partner Paul Barron, Freshfields Bruckhaus Deringer having snapped up corporate partner Rebecca Ward in June.