Record attendance expected at five-day Singapore TechLaw.Fest 2020
Free-to-attend virtual conference to feature more than 100 speakers from 20 countries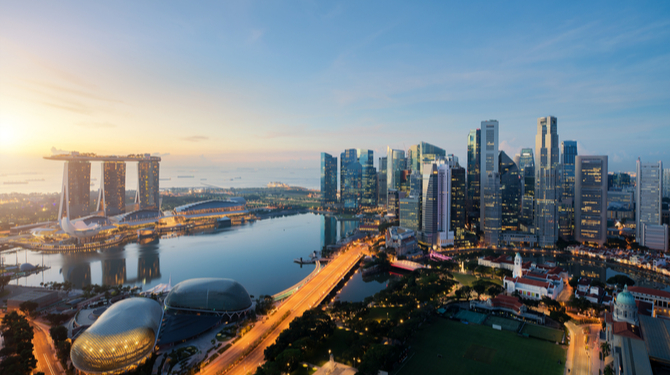 More than 5,000 members of the world's legal and technology communities are expected to gather online at TechLaw.Fest 2020, which takes place from 28 September - 2 October.
The third edition of TechLaw.Fest will be the largest ever, both in terms of reach and content, according to its organisers, the Singapore Academy of Law (SAL), Singapore's Ministry of Law and MP Singapore.
The virtual, free-to-attend event, which is supported by The Global Legal Post as a media partner, will feature more than 100 speakers from 20 countries and promises to offer thought-provoking and practical insights into legal innovation, technology law, harnessing technology to improve access to justice and the future of automated legal operations.
Speakers include: Ben Tidswell, chair, Ashurst; Patrick Ang, managing partner, Rajah & Tann Singapore; April Brousseau, global lead, Clifford Chance Create and Innovation; and Mary Shen O'Carroll, director of legal operations, Google, and president, CLOC.
Serene Wee, chief executive of SAL, said the event was leveraging technology to widen its reach. 
"The pandemic has hammered home the centrality of technology in legal work," she added. "The themes to be discussed at TechLaw.Fest 2020 are timely and global. Be it harnessing technology to improve access to justice or the regulation of technology, these issues affect multiple jurisdictions." 
Mark A. Cohen, executive chairman of the Digital Legal Exchange and SAL catalyst-in-residence, added: "Covid-19 is turbocharging transformation of the legal function. This is a global phenomenon, one that focuses on how legal professionals can better serve clients and society."
New features include:
smart scheduling; the organisers have opted for a 10am - 8pm conference timetable, making it more convenient for delegates and speakers living outside Asia to participate. Conference sessions will also be recorded and made available on-demand;
virtual networking
a cyber exhibition allowing participants to connect with each other via a virtual platform;a knowledge café, where small group discussions with key speakers and industry leaders will take place.
There are different themes on each of the conference's four days: legal operations (28 September); technology law (29 September), covering advanced technologies including AI; future law (30 September), which examines the readiness of the law to deal with emerging issues from regulation post-Covid-19 to the disruption of traditional business models; access to justice (1 October); and legal innovation (2 October).