SA media companies cough up over 61 million rand over cartel charges
South African Competition Commission squeezes media companies to the tune of $4.86 million, but wants more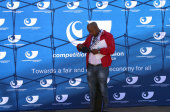 The Competition Commission of South Africa, which has been pursuing some of the country's top media companies on cartel charges since 2011, has succeeded in squeezing media companies to the tune of $4.86 million. However, the Commission still wants more.
Commission wants the rest
MTV Networks Africa has finally agreed to a pay a total of 17.3 million rand (US$1.14 million) for its involvement in a South African advertising cartel, becoming the sixth media company to pay cartel charges now totalling R61.5 million ($4.86 million). The Competition Commission of South Africa is now urging other media companies implicated in a 2011 media collusion investigation to pay their parts of the settlement as well. The Commission stated it "is hopeful that other media companies, implicated in the matter, will consider settling with the Commission while the process still allows them to do so."
Big pay-out
The 2011 investigation found various media companies including MTV, Primedia and Media24 had run a cartel operation to offer a 16.5 percent discount to advertising agencies placing ads with members of Media Credit Co-ordinators (MCC), while non-members were offered 15 per cent. Media24 agreed last month to pay R14 million in an admission of guilt settlement, for price-fixing and fixing of trade conditions. Other agreements have come from Caxton & CTP Publishers for R5.8 million, Independent Media for R2.2 million, and, DStv Media Sales for R22.2 million. The Tribunal is considering prosecuting the other companies, who could be fined up to 10 percent of their annual turnover if found guilty of collusion.