Shakespeare Martineau expands into Southwest with Bristol merger
Tie-up with GL Law adds more than 60 professionals and takes turnover at parent company to more than £100m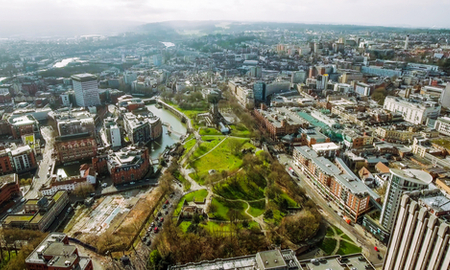 Birmingham-based firm Shakespeare Martineau is expanding into England's Southwest through a merger with Bristol firm GL Law. 
The union will see GL Law become part of Shakespeare Martineau, which in turn is part of legal and professional services group Ampa. 
The deal will see the transfer of more than 60 professionals and take the group's turnover to more than £100 million for financial year 2022/23. 
Shakespeare Martineau said the tie-up would bolster its existing expertise and expand its sector specialisms in the creative industries and leisure and hospitality, as well as increase its geographical reach. 
GL Law, which has a team in London alongside its Bristol headquarters, advises owner-managed businesses, SMEs and start-ups on matters including commercial and general corporate law, commercial disputes and regulatory and licensing law. 
The firm, which has been in operation for more than 300 years, also has a private client arm offering services including dispute resolution, divorce and separation and private wealth.
The tie-up follows the wider Ampa group's recent additions of Sussex firm Mayo Wynne Baxter and cyber security consultancy CSS Assure, both of which maintain their standalone brands within the group's 'house of brands'.  
"Cultural fit is crucial in any new team, or entity joining the group and we saw so many synergies with GL Law's ways of working and our house of brands," said Sarah Walker-Smith, CEO of Shakespeare Martineau and Ampa. 
"Our strategy is a combination of introducing new standalone brands to the group or combining new teams or entities to our current brands. In the case of GL Law, with their existing legal offering and its market, it made sense for it to join Shakespeare Martineau and expand the national reach of this brand within our group," she added. 
GL Law has already started its transition to the group and its equity directors will officially become members of Ampa later in the year.  
There are no redundancies expected as part of the merger, and the firm is proactively looking to recruit talent in the area. Those with an equity share in GL Law will be transferred to equity share in Ampa.
Richard Hill, managing director at GL Law, said: "By joining the team at Shakespeare Martineau, we will be in a much stronger position to accelerate our ambitious growth plans. There is a lot of consolidation in the legal market right now, but no one is offering what Shakespeare Martineau does, together we're bringing a completely new approach to professional services in the local market. 
"This is an exciting next step in our journey, as we continue to build our services across the Southwest, leveraging the national reach, expertise, and resource offered by Shakespeare Martineau, to grow our support for existing and future clients." 
The Ampa group also includes uninsured loss recovery experts Corclaim, planning consultancy Marrons Planning and its consumer brand Lime Solicitors.  
GL Law's Bristol base will become Shakespeare Martineau's 11th office, adding to its current locations in Birmingham, Stratford-upon-Avon, Solihull, Nottingham, Leicester, Lincoln, London, Milton Keynes, Sheffield and Glasgow.  
News of  Shakespeare Martineau's tie-up follows a run of mergers in the UK. Last week listed regional firm Knights announced it was set to expand in the South East through the acquisition of Coffin Mew for £11.5m, one of its largest deals to date. 
The transaction, which is expected to be completed in July, will see Knights gain just over 100 fee earners as well as four new bases across the region. 
In April AIM-listed legal and professional services firm Gateley acquired chartered surveying and structural engineering company Smithers Purslow as it sought to further expand its property platform. 
And in March partners at Clyde & Co and BLM voted through a merger deal that will add almost £100m to Clydes' top line and 790 lawyers to Clyde's 2,440 legal professionals. 
That deal, expected to go live in July, will be the largest UK-focused merger since CMS absorbed Olswang and Nabarro in 2016 and the largest merger for Clydes in terms of revenue and headcount since it combined with Barlow Lyde & Gilbert back in 2011.