Shearman & Sterling open in Saudi Arabia in partnership with local firm
US-headquartered Shearman & Sterling has established an on-the-ground presence in Saudi Arabia in affiliation with Abdulaziz Alassaf & Partners.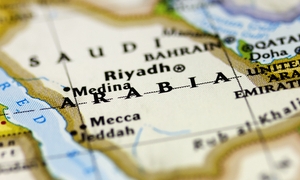 Shearman recently celebrated the 40th anniversary of its Abu Dhabi office and had been aiming to expand its presence in the Middle East for some time. The partnership with Abdulaziz will provide legal support on inbound and outbound investments to clients in the country across three offices in Al-Khobar, Jeddah and Riyadh. Shearman has appointed Brendan Hundt, a member of the firm's Project Finance & Development practice, as counsel in the Saudi Arabian offices.
English and Saudi-qualified
Abdulazziz Alassak & Partners' legal team includes English and Saudi-qualified lawyers who advise on corporate issues, dispute resolution and private equity. Dr Sultan Almasoud is managing partner and specialises in corporate and litigation matters, while the firm's corporate practice is led by Sanjarbek Abdukhalilov, who advises clients on M&A, private equity, joint ventures and capital market transactions. Abdukhalilov is a UK-qualified solicitor who trained and worked at the London office of Denton Wilde Sapte (now Dentons). Source:  Shearman & Sterling