Sheppard Mullin names next Chicago managing partner ahead of office relocation
Liisa Thomas takes over for Larry Eppley, who leads the firm's hospitality industry team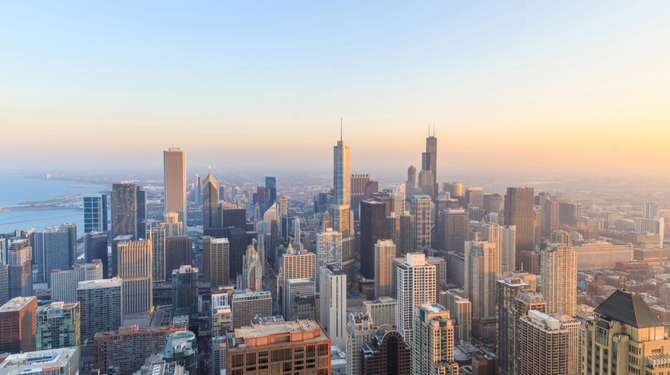 AmLaw 100 firm Sheppard Mullin Richter & Hampton has appointed privacy and cybersecurity practice leader Liisa Thomas as managing partner of its Chicago outpost ahead of relocating in the city later this year. 
Thomas succeeds Larry Eppley, who took charge of the Chicago office when it opened in 2012. Eppley is set to remain with the Los Angeles-based firm as the leader of its hospitality industry team.  
"Since day one, Chicago established a unique, tight-knit and collaborative culture, and I'm really proud of how we've maintained and nurtured our office rapport as we've grown," Eppley said. "Liisa will be a great ambassador for the office, and I am delighted to congratulate Liisa on her appointment."
Thomas joined Sheppard Mullin in 2017 from Winston & Strawn, where she served as chair of the firm's privacy and data security practice. She focuses her work on cybersecurity and privacy matters across the advertising, media, food and beverage, hospitality and retail industries. 
Her appointment comes ahead of Sheppard Mullin's office relocation in the Windy City, with the firm set to move into a new space at 321 N. Clarke from its current space in the Loop later this year. Sheppard Mullin has around 80 lawyers and staff working in Chicago, including 22 partners as listed on the firm's website. 
"It is an exciting time here," Thomas said. "We're celebrating 10 successful years this summer, and we've outgrown our physical office space and are preparing for a new location in River North later this year. I'm energized to deepen and expand our client relationships, continue to focus on building an inclusive environment and raise the profile of Sheppard Mullin in the Chicago market."
The firm's Chicago office is its only base in the Midwest. It has seven offices in California, two on the East Coast in New York and Washington DC and one in Dallas as well as four international offices in Brussels, London, Seoul and Shanghai. 
All of the international offices were opened under the leadership of former firm chairman Guy Halgren, who stepped down from the role after two decades last fall. He was succeeded by Washington DC corporate partner Lucantonio Salvi, who formally took the reins in October. Under Halgren's leadership, the firm also experienced 20-years of consecutive revenue growth, up from $149m in 2001 to $867m in 2020. 
Earlier this week, Hogan Lovells named corporate and finance partner Jane Ross as its office managing partner in Silicon Valley ahead of its move to a new office space in Redwood City.