Singapore's global dispute resolution reputation grows as arbitration cases hit record in 2019
Corporate disputes saw biggest rise at SIAC as cases from India and the Philippines increased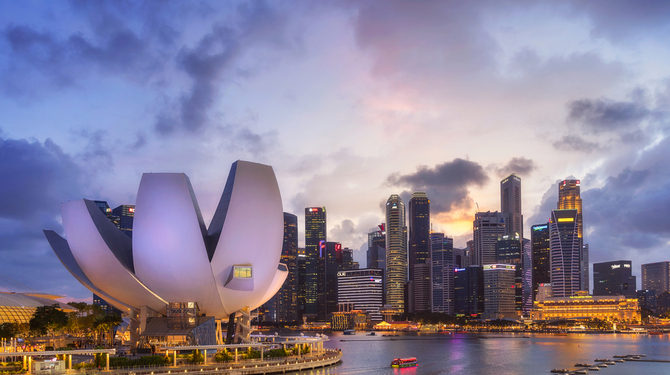 The Singapore International Arbitration Centre (SIAC) saw a record number of new case filings in 2019 driven by a large jump in disputes involving parties from India, the Philippines and Brunei.
New case filings rose to 479, roughly a fifth more than in 2018, while the total dispute value climbed by almost 15% to $8.09bn, according to the SIAC's annual report.
Gary Born, president of the SIAC's Court of Arbitration, said: "2019 was another banner year for SIAC. The number of SIAC arbitrations increased, with strong growth from all regions of the world, and parties, counsel and arbitrators reporting deep satisfaction in the quality of SIAC's services. We look forward, despite the challenges, to another record year in 2020."
Of all the cases handled, 87% were international. India saw the most number of parties involved with 485, more than triple the number involved in 2018. The Philippines was second with 122, 11 times higher than in 2018. Brunei also entered the top 10 foreign users of the SIAC in 2019, seeing a more than 23-fold increase to 49.
Damian Honey, head of international arbitration at HFW, said: "This is a real achievement for SIAC, which continues to go from strength to strength as one of the world's most popular arbitration centres. The statistics also reflect a broader trend of international arbitration becoming more popular around the world as a means for resolving disputes. That's something we expect to continue in the coming years, fuelled in part by the commercial fallout from Covid-19."
Corporate disputes saw the largest proportion of cases with 140, more than double the amount seen in 2018. Trade disputes were the second highest (100), followed by commercial cases (77) and then construction and engineering disputes (76).
Jonathan Choo, a partner at Bird & Bird, said: "The SIAC and many other arbitration stakeholders in Singapore have put in a lot of hard work, particularly over the last 15 years or so, to deliver high quality arbitration services and to promote Singapore as a preferred jurisdiction for parties to resolve their disputes."
Choo added that his firm's international clients now recognise Singapore as a top-tier dispute resolution venue.
"Recent legislative and treaty developments in Singapore, such as the Singapore Convention on Mediation Act 2020 and the United Nations' announcement that the multilateral Singapore Convention on Mediation will come into force on 12 September 2020, will give disputing parties yet further options in terms of resolving their disputes here," he said.