Slater & Gordon predicts A$1bn loss for 2015/16
The firm has attempted to reassure shareholders that the disappointing figure masks 'a story of two different halves'.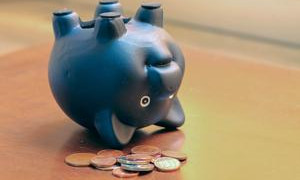 Australian listed law firm Slater & Gordon has informed shareholders that it expects to post an A$1.01bn loss for the 12 months to 30 June, with full-year revenue coming in at A$908.2m. Confirmation of the devastating result comes after the embattled firm reported a first half loss of A$958.3m in November, citing an impairment of goodwill stemming from the firm's acquisition of UK-based legal outsourcer Quindell's professional services arm. An FCA investigation into an overstatement of Quindell's 2014 profits was launched shortly after S&G acquired its professional services business for £700m. The investigation has since been handed over to the Serious Fraud Office.
UK arm improvements
The scale of the loss is hard to play down – however, Slater & Gordon group managing director Andrew Gresch says the firm has made solid progress in trying to return its UK arm to profitability. 'Slater & Gordon's FY16 performance is a story of two different halves,' he said. 'The results for the first half were extremely disappointing and well below expectations. In the second half we have taken significant steps towards turning around the performance of our UK business.' Though conceding that the firm's efforts were still in the 'early stages', Mr Gresch says that the FY16 figures show that its efforts 'are beginning to bear fruit.' The firm will announce its fully audited annual results on 30 August.
Sources: The Lawyer; Legal Business