Sri Lanka defends $2.3m paid to Baker & McKenzie for legal advice
The Sri Lankan government has been forced to defend its decision to hire global firm Baker & McKenzie for a 12-week spate of legal work amid reports that the firm is practicing Sri Lankan law in Colombo.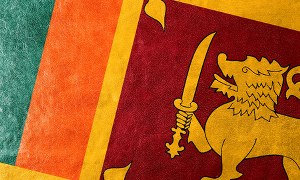 Sri Lankan prime minister Ranil Wickremesinghe is on the back foot following revelations in the local media that the country's Cabinet Committee on Economic Management is paying $2.3m for 12-weeks of legal advice from global heavyweight Baker & McKenzie. A statement from the office of the prime minister has defended the government's decision to hire the firm and offered details of the advice being received. Baker & McKenzie, a global leader in financial-commercial tax law, is reportedly advising Sri Lanka on the suitability and implications of other countries' tax regimes, including foreign investment hotspots like Ireland, the UK, the Channel Islands, Dubai and Hong Kong. The government is also reportedly receiving advice on Indonesian tax laws and a 'Malaysian model' of project monitoring developed by Baker & McKenzie. The advice will feed into creating new draft legislation to help support Sri Lanka's long-term economic transformation, the government says.
No Colombo office
In his statement, Prime Minister Wickremesinghe shut down media reports that Baker & McKenzie had opened an office in Colombo, clarifying that the government is receiving advice out of the firm's Hong Kong office. 'Baker & McKenzie has not set up an office in Sri Lanka as a legal firm and they are not entitled to do so under the Rules of the Supreme Court,' the statement reads. 
Source: Asian Legal Business; Colombo Gazette