Thai lawyers strike deal to protect media
Thailand's regulatory body for lawyers has urged its members to provide free legal advice to help members of the press defend themselves against law suits.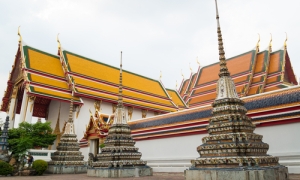 The Bangkok Post reports that an agreement was sealed today between Sak Korsaengruang - president of The Lawyers Council of Thailand - and representatives of the National Press Council of Thailand and the News Broadcasting Council of Thailand.
Media agreement
Under the agreement, which is effective immediately,  members of the Council will work pro bono for reporters and other workers of media outlets who face legal problems resulting from their work performed in an 'honest, professional manner'.
The three groups also pledged to continue to work together by establishing a precedent for academic exchange and cooperation.