Withers opens in Boston as it hires trio of patent partners from Burns & Levinson
New team expands firm's global tech practice, focusing on life sciences and venture capital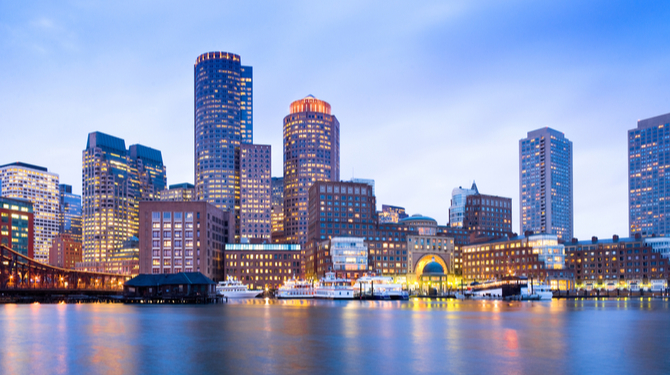 Withers has opened an office in Boston as part of a move to expand its international tech practice, with the addition of a team of life sciences and venture capital lawyers.
The new Boston team includes partners John Serio, Richard Emmons and Christopher Cowles, who all join from Burns & Levinson, as well as patent specialist Kristina Scandore, who joins from Hamilton Brook Smith & Reynolds. The Boston team will be completed by Withers tech consultant Andrew Gay, who joined in 2018 when his previous firm JAG Shaw Baker merged with Withers.
The London-based firm's new Boston home places it in one of the US's leading life science research centres and venture capital hubs. The Boston team will represent clients in the FDA regulatory and approval process, IP advice, tech licensing and venture capital deal structuring.
James Shaw, global head of Withers' tech team, said: "For many of our clients who are managing private capital funds, the tech and life sciences sectors are major focuses, and the devastating damage of Covid-19 has hugely reinforced life sciences as an attractive investment target. The addition of our Boston team affirms our commitment to technology, life sciences and venture capital clients in the US and establishes a really robust network to back all of our clients working and investing in the sector around the world."
Patent lawyer Serio had been at Burns & Levinson in Boston for more than seven years, having previously been at Seyfarth Shaw as a partner and Brown Rudnick as a senior counsel. Emmons, meantime, had been at Burns & Levinson for four years, with earlier stints at Mintz Levin, Edwards Wildman Palmer, Lahive & Cockfield and Seyfarth Shaw. Cowles followed Emmons from Mintz Levin and Edwards Wildman Palmer, having also had spells in-house as IP director at Dicerna Pharmaceuticals and as a technical specialist at Lahive & Cockfield, leaving before Emmons joined the firm.
Serio said: "For our team, this move provides a strong international platform which will deliver a full suite of legal services to our clients wherever they're operating, but I would also underscore the significance of extending the Withers tech team to one of the US's life sciences hubs."