Allen & Overy to launch legal services arm in Australia to complement Belfast hub
Hiring underway for Perth-based Advanced Delivery Centre due to open in second quarter of 2022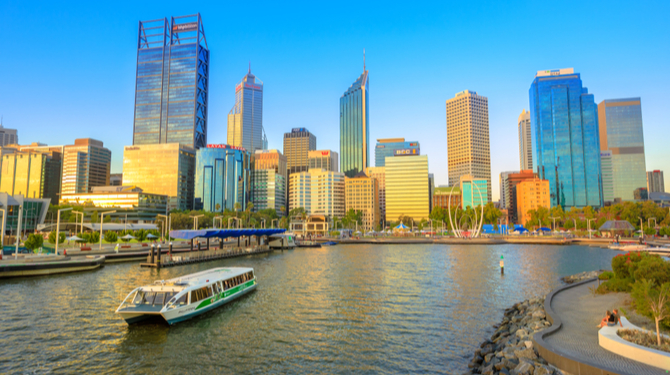 Allen & Overy (A&O) is to launch a low cost legal services centre in Australia to complement its existing hub in Belfast. 
The UK Magic Circle firm's second Advanced Delivery Centre is expected to open in the second quarter of 2022 and will consist of legal support professionals, associates and dedicated project management and eDiscovery specialists. It will focus on providing tech-enabled support on areas such as due diligence, document review and eDiscovery as well as regulatory filings and general transaction management. 
News of the launch comes just over ten years since A&O opened its Advanced Delivery hub in Belfast in order to streamline its legal services offering. Led by longtime partner Angela Clist, the Belfast centre comprises 130 legal professionals amid a wider team of 650 employees in total. 
"A&O Belfast has quickly enabled us as a firm to build a leading reputation for providing clients with a cost-effective, tightly-integrated resourcing option while guaranteeing the high standards and innovative solutions they expect from A&O," Clist said. "I am excited to add our new centre in Perth as we continue to innovate in client service delivery."
Clist said the firm had started recruiting for various positions at the new centre, including leadership roles, adding that she expected to hire around 20 professionals in the office's first year of operation.
The move steps up A&O's investment in Australia, the firm having opened in the jurisdiction in 2010 with offices in Sydney and Perth whose partner headcount currently stands at 17 and six respectively.
The firm said it had been planning to open a second legal services centre for some time in the wake of the success of its Belfast hub. Its new centre promises 'follow-the-sun, integrated support to A&O colleagues globally' with respect to high-volume and document-intensive work, both of which rose dramatically throughout the course of the Covid-19 pandemic. 
News of the Australia launch comes a month after the firm expanded its flexible resourcing unit Peerpoint to the US, under the stewardship of business development specialist Amie Davidson. 
The firm also unveiled 11 legal tech and fintech companies as the latest batch of participants to join its tech incubator programme, Fuse, in May.
Last week, London-based insurance specialist firm Kennedys hired leading UK data specialist and former government adviser Antonio Acuña in the newly-created role of head of data strategy in a bid to improve its use of data for business intelligence purposes. 
And in September, Ashurst created a programme to optimise career development opportunities for professionals within its new law division, Ashurst Advance, in order to equip its new law professionals with tools to navigate the dynamic ALSP market.