CMS to consult over redundancies in UK corporate practice
Move comes amid sustained slump in European deal activity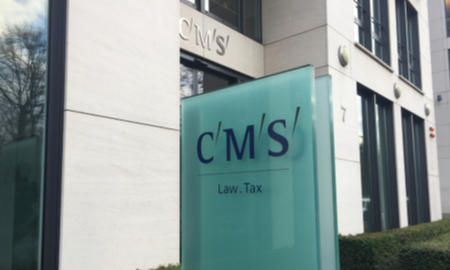 CMS is kicking off a redundancy consultation affecting its UK corporate practice, it has emerged.
News of the impending consultation comes amid a continuing slowdown in global deal activity. 
European M&A activity fell to a 10-year low in the first of half of 2023, with deal values dropping by 49% to $262.8bn, according to research by Refinitiv.
CMS is particularly noted for the volume of corporate deals it advises on with a focus on the mid-market. It fell from ninth to 22nd place in Refinitiv's H1 UK table for announced UK deals by value, advising on 59 deals valued at $13.4bn.
While that represented the largest deal volume of any firm, deal count was nevertheless down by 18% from last year's figure of 72 deals, with a combined value of $17bn.
In August, the firm reported global revenue growth of 6.2% to €1.862bn for the 2022 financial year (which runs from January to December). That compared to an increase of 18% in 2021. It said commercial, disputes and employment work had fuelled the increase. 
The consultation marks the latest of a steady stream of cuts among leading firms that have predominantly impacted US tech-focused firms and kicked off last December when Cooley said it would axe 150 US employees including almost 80 attorneys. 
Then, in January, Goodwin Procter said "approximately 5%" of its "timekeeper" and operations personnel had been affected. Other firms known to have cut staff include Dechert, Shearman & Sterling, Davis Wright Tremaine, Stroock & Stroock & Lavan and Gunderson Dettmer.
More recently, over the summer, Orrick Herrington & Sutcliffe said it was cutting about 6% of its global workforce in a move it is putting down to the subdued market as well as the "impact of technology, data and the evolving workplace".
Reed Smith announced internally in June a round of cuts was impacting "less than 2%" of its workforce, with around 30 lawyers and 20 staff reported to have been affected.
CMS declined to comment on the consultation.