CMS posts 6.2% rise in global revenue fuelled by commercial practice growth
Turnover hit €1.862bn for the 2022 financial year, but firm did not disclose profits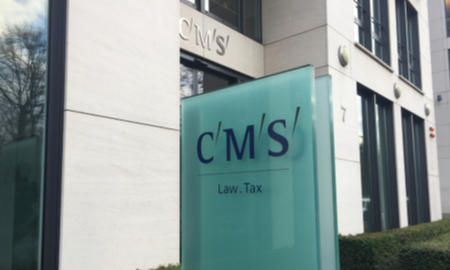 CMS has reported global revenue grow by 6.2% for the previous financial year, driven by increased commercial, disputes and employment work.
Turnover increased to €1.862bn for the 2022 financial year (which runs from January to December), a slightly slower pace than in 2021 when revenue jumped 18% to €1.746bn, but higher than in 2020 when fee income edged up 3%. CMS does not disclose its profits or profit per equity partner.
The firm said the biggest contributor to growth was its global corporate and commercial practice, followed by its disputes resolution and employment practices. It also saw high growth in its tax, banking and real estate work, but did not provide any more details. The firm underscored that it increased revenue despite ongoing disruption caused by Russia's war in Ukraine and broader inflationary pressures that are weighing on economies globally.
Pierre-Sébastien Thill, chairman of CMS, said: "2022 was a tough year for businesses across the globe. These results demonstrate the remarkable resilience of our team and the depth of their client relationships. As we all navigated another challenging year, it is undeniable that the team's commitment to delivering outstanding service for our clients played a significant role in our continued success."
While CMS didn't provide details on its lateral hiring activity over the past year, it said it promoted 62 lawyers to partner in April across 26 cities in the UK, Europe, the Middle East, Africa and Latin America.
Duncan Weston, CMS executive partner, said: "We are very pleased that the firm grew again in the last financial year, whilst continuing to invest in our people and the development of our business. The challenges of globalisation are giving rise to new legal practices and deepening the importance of others. Embracing these shifts enables us to provide comprehensive solutions and strategic counsel, fostering stronger partnerships in an increasingly interconnected world."
The firm also said it is continuing to make strides on its ESG commitments, filing its second Communication of Progress report to the UN Global Compact in August last year and launching its own ESG charter.
Other UK headquartered firms have been posting solid revenue growth for the previous financial year. Last week, Addleshaw Goddard said turnover grew by 18% to £443m, while Bird & Bird said revenue grew 10.8% to £495m. Clyde & Co also posted double digit revenue growth, rising 20% to £788.6m.