Cooley adds Linklaters' global head of antitrust and foreign investment in Brussels
Jonas Koponen brings transactional, investigations and litigation experience in heated M&A market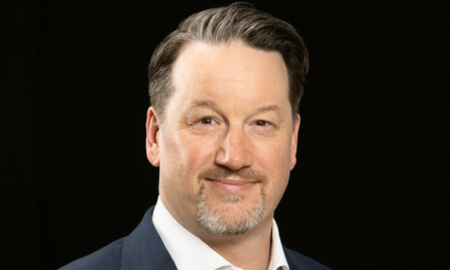 Cooley has added the global head of Linklaters' antitrust and foreign investment group in Brussels. 
Jonas Koponen has joined US firm's antitrust and competition practice after more than 20 years at Linklaters, where he also served as global co‐head of its life sciences and healthcare team. A veteran competition lawyer, his practice spans complex transactional work, investigations and litigation. 
"Jonas is a well-known and recognised leader in the antitrust bar in Brussels, Europe and globally," said Jacqueline Grise, partner and chair of Cooley's antitrust and competition practice group. "Given the growth of our M&A practice – with deals continuing to grow in number, size and complexity – as well as increased antitrust enforcement worldwide, Jonas' background and comprehensive knowledge of the space will help our team to deliver successful results for our clients."
Global M&A activity smashed through the previous full year record of $4.2tr set in 2015 to reach $5.9tr last year, according to Refinitiv's global M&A review. Cooley came in at number 25 in Refinitiv's global M&A legal advisor ranking by deal volume, working on 276 deals worth $149.68bn.
Koponen represents clients on merger and foreign investment reviews of M&A transactions by the European Commission and other global enforcement agencies. His representation of clients in investigations ranges from business conduct, such as abuse of dominance, anti‐competitive agreements and practices, to cartel matters and related litigation.
Ranked Band 3 by Chambers for competition, Koponen's experience covers the financial services, life sciences, healthcare, telecoms, software and IT industries. His transactional work has seen him advise clients including Takeda Pharmaceutical Company on its £46bn recommended offer for UK biotech outfit Shire and Johnson & Johnson on several acquisitions including Synthes for $21.3bn back in 2012 and Abbott Medical Optics for $4.3bn five years ago. 
Koponen said he had been impressed by Cooley's lawyers and ability to deliver results for their clients, adding: "This is a pivotal time for the firm's clients and for the firm and I'm excited to be a part of it."  
Koponen's move follows Cooley adding partners Caroline Hobson and Ethan Glass earlier this month, the former having joined the antitrust and competition practice in London from CMS and the latter moving over to the firm's global litigation department in Washington DC from Quinn Emanuel Urquhart & Sullivan. 
Also earlier this month, Cooley reported it had seen revenue rise an impressive 28% in 2021 to hit $1.9bn against 28% growth in profit per equity partner to reach $4m. One of the key drivers of growth was the boom in M&A deals in the US tech sector, fuelled in part by SPAC transactions.
The firm, which opened in Brussels in 2019, also cited its growing litigation platform, which saw it recruit nine partners from Winston & Strawn, Latham & Watkins and DLA Piper to open an office in Chicago in May. It went on to add a trio of litigation partners — including Latham & Watkins' former Chicago litigation group chair and ex-Department of Justice lawyer Matthew Kutcher — to its Windy City shop in July.