DWF builds LatAm and Africa expansion potential with Iberian associations
Associations with Portuguese law firm and Spanish loss adjusting business follow 2019 acquisition of 40-partner Spanish law firm RCD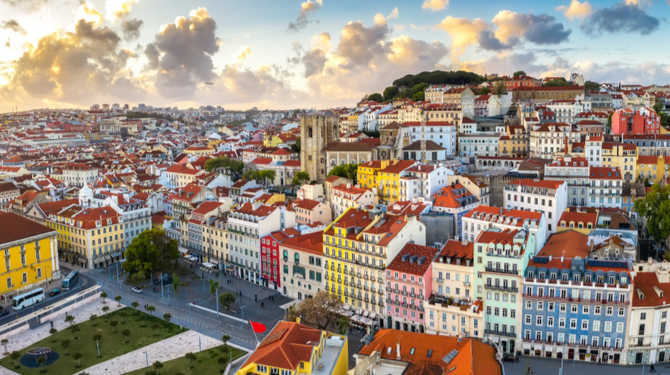 Listed UK law firm DWF has unveiled two exclusive associations with a Portuguese law firm and a Spanish loss adjusting business in a move it says will enhance its ability to expand in Latin America and Africa. 
The association with Nobre Guedes & Associados (NGA) will see 19 lawyers, including four partners, join DWF in Lisbon and Porto, where NGA has offices. Led by managing partner Luis Nobre Guedes, the firm regularly advises clients outside Portugal in the UK, Spain, France and Lusophone Africa and Brazil. 
DWF's CEO, Sir Nigel Knowles, said the firm saw a "strong cultural and sectoral alignment" between itself and NGA. 
"Our team in Spain has already worked alongside NGA on a number of projects and our positive experiences from these projects indicate the success we can achieve working more closely together," he said. 
Nobre Guedes said the partnership came along at the right time for NGA, which has been looking to "establish a relationship with a global business for some time".
He said the firm's association with DWF "represents the best way for us to grow our business, expand our presence beyond Lusophone countries and offer integrated legal and business services to our clients globally, but particularly in Spain, France and the United Kingdom". 
Loss adjusting and claims management business RTS, meanwhile, is based in Madrid and employs more than 300 people across 18 countries. The company has a significant footprint in Latin America, with offices in Venezuela, Peru, Panama, Honduras, Guatemala, El Salvador, Ecuador, Costa Rica, Colombia, Chile, Brazil, Argentina and the Dominican Republic. 
RTS will join DWF's New Law division Connected Services as the first association of its kind for the department. It will add depth to DWF's claims management and adjusting services, the firm said, by allowing clients in Spain, Portugal and Latin America to access the service for the first time. 
Knowles characterised the association with RTS as an "important step forward" for DWF's connected services division in the development of its single global claims management and adjusting platform.
"[RTS] will enable us to offer our existing and new clients adjusting services in the Iberian Peninsula and Latin America for the first time," he added. 
The latest deal also builds on DWF's acquisition of independent Spanish law firm Rousaud Costas Duran (RCD) for €50.5m (£42.5m) at the end of 2019, having formed an exclusive alliance with the firm earlier in the year. DWF said at the time the move would expand its links to the Portuguese and Latin America markets and later said the deal was a key driver of its financial performance in FY2020/21, when international revenue skyrocketed 33% to hit £92.5m.