Flexible working has deprived UK law firms of the lifestyle trump card in London's associate pay war
US practices can now tempt newly qualified lawyers with regular home working as well as stellar salaries, writes Patrick Cook Fowler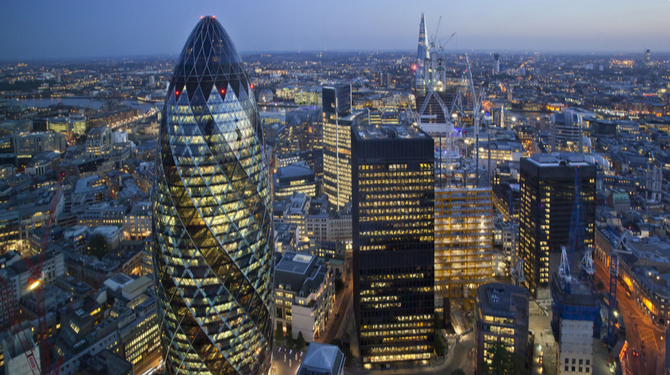 As trainee solicitors in London near the end of their long route to qualification, they are confronted with an age-old question: 'Should I stay, or should I go?'
 
Should they stick with the firms where they trained, or seek fresh pastures at this pivotal point in their careers? The answer to this question will depend on the state of the market these budding lawyers are faced with. In tough times, qualifying solicitors will be grateful for their jobs; in a buoyant market, they have options.
This March – when the next batch of trainees will qualify  – the market promises to be as good as it gets, especially for those newly qualified lawyers (NQs) with experience in the super-hot fields of corporate and private equity. 
An ongoing pay war taking place on both sides of the Atlantic is in full swing. The leading firms are desperate to retain and recruit associates in the face of attrition rates that – according to the recent Georgetown Law Center and Thomson Reuters 2022 State of the Legal Market report – were 'edging dangerously close to firms losing one-quarter of their associates in 2021'.
 
Earlier this month, Wall Street firm Milbank kicked off the latest round of salary rises in the US by increasing annual pay for first year associates to $215,000. The rate also applied to UK-based lawyers, making Milbank the highest-paying firm in London, according to research by Legal Cheek. 
But only for a few days. Last week, Goodwin upped the ante, offering its new London associates £161,500. While UK firms have also been putting up their rates, they are unable to match their more profitable US rivals, with Clifford Chance, Linklaters and Slaughter and May currently leading the field, all paying starting salaries of £107,500.
 
So what is stopping the City of London's most talented associates abandoning the UK firms many of them trained at for a job at a higher-paying US firm? The ace card the UK firms used to play was lifestyle. Yes, high salaries beckoned, but at what cost in terms of lifestyle, they asked. Scare stories regularly did the rounds of how US associates were chained to their desks with their work/life balance in tatters. 
 
But these stories are now less credible, due to the impact of the Covid-19 pandemic. Flexible working is now standard at US firms with associates typically expected to work from home two days a week. Prior to the Covid outbreak, this would have been unheard of. 
 
Meanwhile, much higher salaries are not the only factors tempting NQs at UK firms to make the switch. Partnership prospects, even at the early stages of an associate's career, can seem far more attractive at US firms.  
 
First, the leaner US model provides associates with more opportunities to gain experience and to shine. With only a handful of associates working with partners, meaningful work on big ticket legal work is more readily available.
 
Furthermore, the very fact of a lower leverage puts associates at US firms who have made it through the door in an inherently stronger position. US firms also typically offer a faster track to partnership, with conversations starting at the 6PQE mark. At the major UK firms, partnership discussions often don't start until associates have reached the 10 years' PQE.
 
The claim that US firms never make partners up in overseas offices has also been debunked in recent years with significant numbers of associates regularly making the grade in the London offices of the largest US firms. 
 
In their most recent promotion rounds the three US firms with the highest London turnover, namely Kirkland & Ellis, Latham & Watkins and White & Case, made up 19, nine and eight partners respectively.
 
A job at a US firm in London will certainly be demanding, but the rewards promise to extend well beyond the immediate hit of a higher salary.
Patrick Cook Fowler is a consultant at Nicholas Scott Global Legal Recruitment. Nicholas Scott is the exclusive provider of legal jobs for The Global Legal Post. Click here to read Nicholas Scott's Newly Qualified Lawyer Guide