Founders Forum invests in fintech-focused virtual law startup Chronos Law
Chronos will be rebranded Founders Law as part of the deal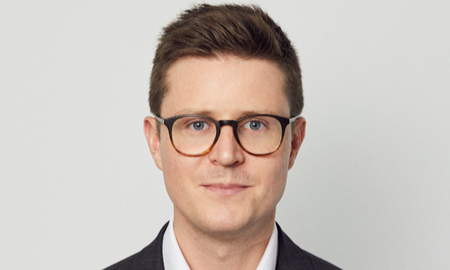 Three-year-old virtual law firm Chronos Law has received financial backing from entrepreneur community Founders Forum Group to further accelerate the firm's growth.
The deal will see Chronos – which specialises in legal advice for scaling fintechs – rebrand as Founders Law and become part of Founders Forum's growing professional services offering. That will enable the firm to provide legal services to tech scale-ups in the Founders Forum network. Chronos was founded in 2019 by former White & Case lawyer and fintech specialist Tom Bohills with the idea to combine private practice expertise with the accessibility of in-house legal counsel.
Brent Hoberman, co-founder and executive chairman of Founders Forum Group and who previously co-founded online travel business lastminute.com, said: "Tom and his team have built a unique legal practice that's sensitive to the needs of scaling founders. Their knowledge of the tech ecosystem combined with their agile approach to legal services make them the ideal legal partner. They truly embed themselves in the businesses they support, empowering founders to grow and protect their ideas."
The firm provides a full service offering, focusing on young to medium-maturity tech companies in high-growth mode. Bohills spent just over three years at White & Case in London where he specialised in IP and commercial matters. He left in 2015 to work in-house at bond market fintech Algomi before moving to buy side-focused fintech Red Deer, where he was head of legal.
Bohills said: "Most tech businesses require flexible legal services that don't fit the traditional law firm model. I designed the firm to scale with the ambitious startups we support. This new investment will enable us to further recruit and satisfy the growing demand from the tech sector and its need for a new way to access legal advice. [Our] lawyers have and will continue to receive quarterly profit share, no billing targets and complete choice of working from home or office."
Founders Forum, meantime, was founded in 2005 as an invite-only event series bringing together founders, investors, corporate and government leaders. It has since expanded into a network of entrepreneur-led businesses active in education, investment and professional services.
Carolyn Dawson, CEO of Founders Forum Group, said: "As Founders Forum Group grows, we continue to partner with forward-thinking founders who are passionate about evolving their respective service areas. The launch of Founders Law takes us one step closer to providing a full suite of professional services to our global community of ground-breaking entrepreneurs."