Iran vows to sue Hollywood over 'image distorting' films
Iran has hired controversial French lawyer Isabelle Coutant-Peyre to take legal action against Hollywood over several films - including recent Oscar-winner Argo - which they claim have portrayed the Islamic state in an unrealistic manner.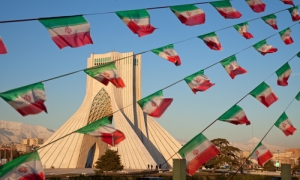 The Guardian reports that Mrs Coutant-Peyre has travelled to Tehran to meet authorities as they prepare to launch a case in an international court against directors and producers that officials claim have promoted 'Iranophobia'.
'Hoax of Hollywood'
Mrs Coutant-Peyre is the wife of Venezuelan-born terrorist Ilich Ramírez Sánchez, known as Carlos the Jackal, whom she is also representing. The two married in a ceremony held in prison in 2001 after she converted to Islam.
At a meeting held in Tehran's Palestine cinema named 'The Hoax of Hollywood conference ', Mrs Coutant-Peyre said: 'I'll be defending Iran against films that have been made by Hollywood to distort the country's image, such as Argo.'
Mixed reactions
Based on the 1979 US hostage crisis, but sprinkled with fictional events, Ben Affleck's Argo received mixed reactions from Iran sympathisers and even from former US hostages.
Although the film has not been screened in Iran, reports suggest pirate copies are available for as little as 50 pence.