Kennedys makes up 20 partners with women in majority for a second year
Cohort sees UK firm's global partner tally pass 300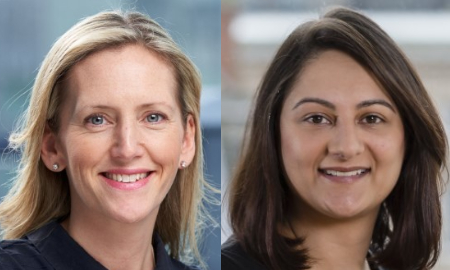 UK-based insurance specialist Kennedys has promoted 20 lawyers to partner in its latest global promotions round which is notable for its geographic spread. 
The cohort is just shy of last year's record 22-strong round but, like in 2022, sees women make up the majority, with 11 women making the grade, compared to 13 last year.
Like in previous years, the latest round is made up mostly of lawyers from the firm's UK and US offices, with the rest split between Europe, Asia Pacific and, this time, the firm's offices in Latin America. 
In the UK three lawyers – Ben Appleton, Felicity Ingram and Natalie Smyth – got the nod in London; the trio's practices cover areas including public liability claims, sports related injury, energy and construction insurance matters and product liability disputes. 
Louise Houliston, Arran Roberts and Sandip Sidhu were also made up in the UK in Edinburgh, Manchester and Birmingham respectively. 
In the US, Miami gained the most new partners, welcoming four – including Javier Vijil, who specialises in cyber insurance and is developing the firm's cyber insurance practice in Latin America and the Caribbean. There were another two promotions in the firm's office in Basking Ridge, New Jersey, while in Philadelphia and San Francisco litigation specialists Thomas Seery and Brad Pace respectively got the nod. 
The sole promotion in Europe went to Dublin-based Catherine Lyons, who mainly advises insurer clients on coverage and monitoring of claims to financial lines policies. 
Looking to Asia Pacific, Tom Morrison, who specialises in insurance law with a focus on property, energy and construction risks, moved up the ranks in Singapore, while Emily Unger, whose practice covers common law worker claims, statutory recoveries, public liability and property damage claims, was welcomed in Melbourne. 
In South America there was a promotion apiece in Bogota and Lima, with the final promotion going to Bermuda-based Laura Williamson, who focuses on trusts disputes and on litigation and arbitration involving the financial services and insurance industries. 
Nick Thomas, senior partner, said: "It brings me great pleasure every year to see our up and coming lawyers' hard work recognised with promotion to partnership. 
 "The firm would not be where it is without the talent and tenacity of all of our lawyers in seeking the very best outcomes for our clients and I look forward to many more equally well-deserved promotions in the years to come."  
The promotions bring Kennedys' global partner tally to 316 and come at a time when it is firmly in growth mode. 
In the past 12 months the firm, which last June posted record revenue of £286m for the 2021/22 financial year, has opened offices in the US and Australia and made 19 partner-level lateral hires. 
Among the new arrivals were energy insurance partners Doug Wheat, Candace Ourso and Callie Murphy, who joined the firm last July from local rivals to launch an office in Houston. 
The same month the firm opened an office in Brisbane led by property claims specialist Stephanie Cook and in March completed its biggest office move yet, with more than 600 people relocating to a new London space inside the city's Walkie-Talkie building.
A full list of the promotions is as follows: 
| | | |
| --- | --- | --- |
| Region  | Full name  | Location  |
| UK  | Ben Appleton  | London  |
| UK  | Louise Houliston  | Edinburgh  |
| UK  | Felicity Ingram  | London  |
| UK  | Arran Roberts  | Manchester  |
| UK  | Sandip Sidhu  | Birmingham  |
| UK  | Nathalie Smyth  | London  |
| EMEA  | Catherine Lyons  | Dublin  |
| APAC  | Tom Morrison  | Singapore  |
| APAC  | Emily Unger  | Melbourne  |
| LATAM  | Lorena Avila  | Miami  |
| LATAM  | Catalina Botero  | Bogota  |
| LATAM  | Kodiak Semsch Gutierrez  | Lima  |
| LATAM  | Javier Vijil  | Miami  |
| US  | Adam Kenny  | Basking Ridge  |
| US  | Aaron Konstam  | Miami  |
| US  | Tara McCormack  | Basking Ridge  |
| US  | Brad Pace  | San Francisco  |
| US  | Junaid Savani  | Miami  |
| US  | Thomas Seery  | Philadelphia  |
| US  | Laura Williamson  | Bermuda  |