Keystone grows revenue 8% to £75.3m as profits inch up
Adjusted profit hits £9.1m as virtual firm grows headcount in competitive recruitment market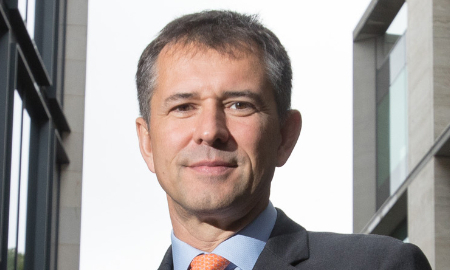 UK-listed virtual law firm Keystone Law has reported revenue growth of 8.1% to £75.3m in the year to 31 January 2023, as statutory profit before tax (PBT) plateaued at £8.4m.
The results follow an eye-catching performance by the firm the previous year, when strong client demand saw revenue grow by 26.5% to £69.6m and statutory PBT jumped from £5.4m to £8.4m.  
Profit growth this time round was hampered by a 14% rise in administrative costs to £9.9m – more than half of which was staff costs; the firm has also invested in new software tools to enhance security and efficiency. 
Meantime adjusted PBT grew slightly from £9.1m to £9.2m, though Keystone pointed out that when 400k of Covid-19 cost savings are stripped out of last year's figures, it achieved adjusted profit growth of 6.3%. 
Adjusted basic earnings per share rose slightly from 23.6p to 24.2p, while revenue per principal inched up to £190k from £182.5k last year. 
James Knight, chief executive officer of Keystone, commented: "Keystone has delivered another strong financial performance; growing revenue, increasing underlying profits and generating strong cashflow. 
"Our unique business model continues to appeal to the high calibre candidates we seek to recruit and, in what has been a highly competitive recruitment market, we have continued to grow our lawyer base," he added.
In terms of physical growth, the firm said it hired 32 principals over the course of the year, increasing the overall number of principals to 398. The total number of fee earners increased from 481 in 2022 to 507. 
Four of those senior lawyers joined last December from UK rivals including Kinglsey Napley and DWF to strengthen private wealth, insurance and corporate/M&A offerings. 
The firm saw cash generation, a key feature of its business model, fall slightly but remain strong, with cash generated from operations of £9.3m compared to £10m in 2022, representing an operating cash conversion of 96.5% (2022: 102.7%). Keystone is typically cash generative, as, in contrast with its listed peers, its biggest expense – lawyers' fees – are doled out once the group has been paid for the work it has delivered. 
Looking ahead, the firm said the new financial year had started well and that it had begun to see demand for lawyers across the industry 'cooling slightly' from the exceptional levels of the past few years.  
"I am confident that as the year progresses, we will see traditional push factors generating increased candidate flow which will further support our growth," Knight said. 
Keystone's latest results are in sharp contrast to its listed UK rival Ince, which was forced to call in administrators earlier this month after a lengthy period of turbulence that saw profits plunge and its CEO depart.