K&L Gates beefs up Boston IP offering with 12-strong team from local boutique
Two partners and 10 lawyers, patent agents and tech specialists join US firm in burgeoning life sciences centre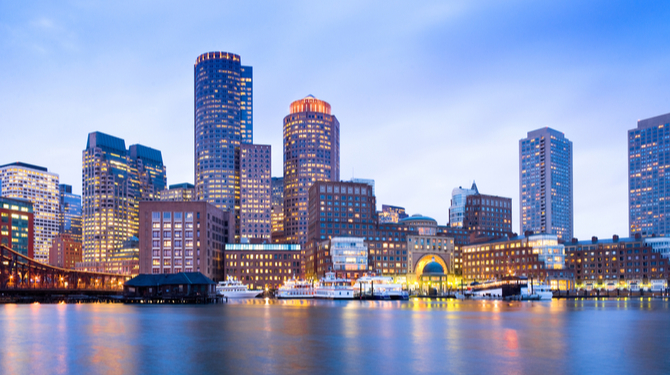 K&L Gates has hired a 12-strong team in Boston from a local boutique to expand its life sciences and intellectual property capabilities in the region. 
Partners Hannah Koyfman and David Lu have joined the Pittsburgh firm from Lando & Anastasi alongside a 10-person team of lawyers, patent agents and technology specialists. 
Koyfman and Lu will become the firm's 57th and 58th partners in Boston respectively and join a wider team of more than 100 lawyers and staff based in the life sciences hub. 
Mark Haddad, partner in the K&L Gates' Boston office, said of the hires: "This next generational group of life science lawyers is performing cutting-edge work in the ever-burgeoning biotechnology and pharmaceuticals markets, and we look forward to partnering with them to apply their unique skills to servicing clients in the Boston region and across our international platform," he said. 
K&L Gates has been strategically building out its US-based network of IP lawyers since the start of 2020, adding to its IP teams in Portland, Orange County, Seattle, San Francisco and Chicago among others. IP specialists were also among the 18 partners the firm hired from local firms last February to set up shop in Nashville, Tennessee.  
The firm also made a big play in China last February when it launched its own Chinese trademark agency to file and prosecute applications directly with China's intellectual property agency, the CNIPA. 
Bob Barrett, co-leader of the K&L Gates' IP practice, characterised Koyfman and Lu's expertise as "cutting-edge", adding that the duo's stable of well-known clients would benefit from K&L Gates' expansive global IP practice. 
Koyfman, who has a PhD in cell biology from the University of California, joined Lando & Anastasi as an associate in 2013 after five years as a patent agent at Ropes & Gray and made partner three years ago. She advises clients ranging from Fortune 500 companies to early-stage startups, primarily in the biotech industry, on patent prosecution, diligence, counselling and litigation and handles matters related to a number of advanced technologies including cell-based therapies, diagnostics and medical devices.
Lu, meanwhile, made partner at Lando & Anastasi in 2018 after four years as a patent attorney, having joined the firm in 2008 as a technology specialist and patent agent from the Dana-Farber Cancer Institute. There he completed a postdoctoral fellowship exploring the molecular mechanisms underlying breast and ovarian cancer and their impact on the next generation of cancer therapy. 
His practice focuses on strategic patent prosecution, IP counselling and due diligence for the life sciences industries, with his clientele made up of international corporates and mid-sized biotech companies, as well as venture capital funded startups. His expertise covers cancer therapies, genome technologies, gene therapies, antibody drugs and medical devices, among other technology areas. 
With Koyfman and Lu, K&L Gates' IP practice caps out with more than 200 lawyers and professionals, including more than 100 registered patent lawyers, agents and technology specialists. Koyfman and Lu are among the more than 110 partners to have joined K&L Gates' roster over the last two years, the firm said. 
Boston's status as a life sciences hub has attracted a number of international firms in recent years, including UK firm Allen & Overy, which set up shop there last month with a team of life sciences litigators from sector heavyweight Goodwin Procter. 
UK top 30 firm Withers also gained a presence in Boston last April when it hired a trio of patent partners from Burns & Levinson. And in July, US firm Barnes & Thornburg hired a quartet of IP lawyers from Nutter McClennen & Fish to launch in Boston, the firm's 20th office nationwide.