Littler enters 12th European country with Portugal tie-up
DCM Lawyers adds two offices to employment and labour law specialist's global network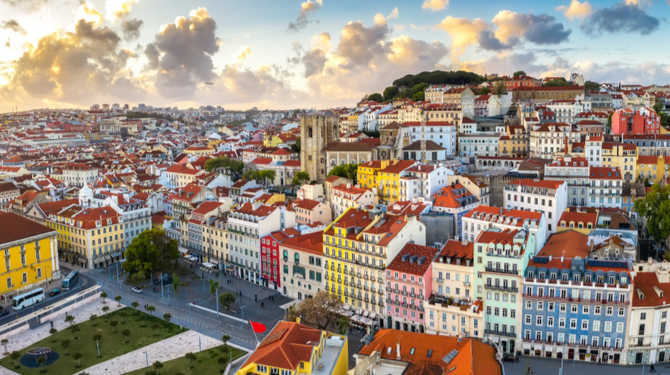 Employment and labour law specialist Littler has expanded its European footprint through a tie-up with boutique law firm DCM Lawyers in Portugal. 
DCM Lawyers, which will begin operating as DCMLittler, is led by managing partner David Carvalho Martins, who joins Littler's international network alongside associates Claudio Rodrigues Gomes and Catarina Venceslau de Oliveira, as well trainee lawyers Tiago Sequeira Mousinho and Francisco Salsinha and paralegals Ana Amaro, Gonçalo Asper Caro and Inês Cruz Delgado. 
The firm, which has two offices in Lisbon and Portugal's Algarve region, advises on a range of labour and employment law matters including hiring and employment screening, collective bargaining and trade union relations, restructurings, data protection issues and tax. 
The combination marks the latest installment of a string of European expansion moves completed by Littler over the past year, including the opening of a Dublin office through its UK arm GQLittler in January and its combination with Spanish independent Abdón Pedrajas last November. 
The firm also opened its 100th office in Ghent through its Belgian partnership with RelianceLittler back in May. 
Littler president and managing director Erin Webber said: "As global companies face ever-evolving labour and employment challenges, especially as those challenges relate to COVID-19 and hybrid work models, expansions like this enable us to deliver the customised, high-quality legal counsel they need – combining teams well-versed in local laws and culture with expansive resources and experience."
Carvalho Martins, who founded the firm in 2017, has nearly two decades of experience advising national and multinational companies on labour and employment matters. In addition to his legal work, he has been a guest lecturer at the University of Lisbon law school since 2011 and serves as a member of the board of directors of the Portuguese Labour Law Association. 
"Littler has a well-deserved reputation for excellence in labour and employment law, and the firm's unique and exclusive focus in this area on a global scale will provide a significant value to our clients," Carvalho Martins said. 
By opening in Portugal, the firm now has offices in 12 European countries and has more than 1,600 attorneys practicing in 26 countries worldwide. 
Other law firms to have opened in Portugal recently include Eversheds Sutherland, which combined with Portuguese firm FCB and its associates offices in Angola and Mozambique in June, a move that added more than 70 lawyers including 19 partners to Eversheds' global team.